Select the service

Confirm the service

Choose payment method

Provide us info
Eye of Sol - Sniper Rifle
Trials of Osiris Sniper Rifle, Eye of Sol - Weapon Farming Service
Trustscore 5/5 | 15,686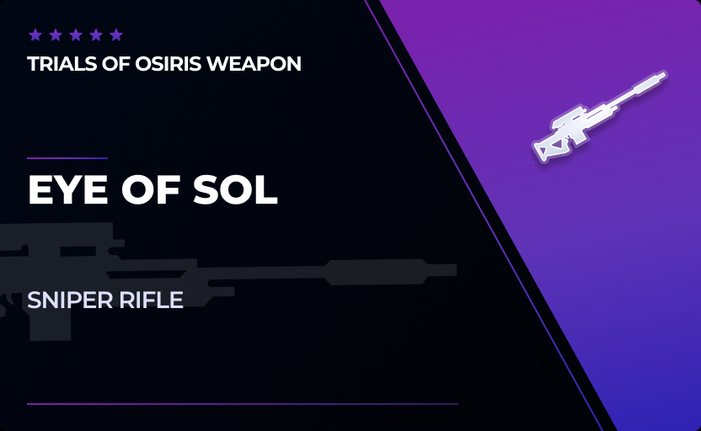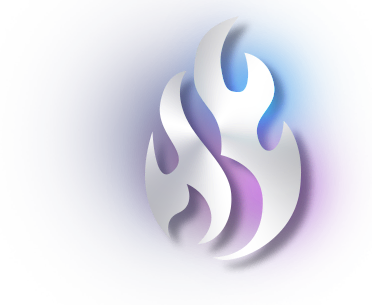 Requirements
Buying more drops gives you a chance at better Perks/Masterwork to have on your weapon. The booster will keep all of them and you can choose the one you prefer the most. If you do not choose any options, we will get the weapon only once.
1260+ power level is the minimum to enter Trials. Please select the extra option if you are below 1310 though, as your service will be harder.
We guarantee that every order is completed without any cheating.
We can obtain the weapon only if it's in the weekly rotation. Otherwise, we will proceed when it is available.
IMPORTANT:
The generic price for Trials 7-0 under normal conditions is 19€.
However, last season brought the new Adept Weapons, and the demand spiked up uncontrollably when certain weapons were in the loot rotation, such as the new Adept Hand Cannon or the Adept Messenger. For these reasons, the price can be increased during the weekend, in order to deliver a quality service by Tuesday.
We recommend considering Express options for extra speed and priority.
If you see the price being higher than 19€, it will always go down again when the demand is more stable. Our goal is to sell services that can actually be completed in time rather than overselling.
Service description
We will farm Trials of Osiris Tokens in order to find the desired Eye of Soll Roll. Trials of Osiris is a 3v3 Competitive PvP activity where players compete in order to get 7 wins in a row.
Our reviews
What is the Eye of Sol?
Eye of Sol is one of the best legendary primary sniper rifles introduced by Bungie in the Destiny 2 game within the Season of the Worthy, as part of the Trials of Osiris content. Eye of Sol is a legendary sniper rifle, meaning it has random perks when it drops (one of the best combinations of perks to look for on it is Snapshot - Opening Shot: Snapshot perk allows this weapon to have faster time to aim down sights and Opening Shot improves accuracy and range on the opening shot of attack). The Eye of Sol legendary sniper rifle is one of the unique weapons that players can find in Trials of Osiris. Eye of Sol is one of the best primary sniper rifles in the game once found with an appropriate roll.
Why should I buy the Eye of Sol in Destiny 2?
Players will have one of the best legendary sniper rifles in the game for PvP and a good legendary sniper rifle for PvE.

Players will have one of the rarest pieces required to complete the Trials of Osiris: Veteran Disciple Badge, required to complete the Flawless Seal and get the Flawless in-game title.
How to get Eye of Sol in Destiny 2?
Players have to run Trials of Osiris and get it as a Weekly win reward, as a Flawless Reward, or by trading tokens with Trials of Osiris Vendor, Saint-14.
Which are the requirements in order to be able to get Eye of Sol in Destiny 2?
Players must own Destiny 2 New Light.

Players must have a minimum Power Level of 1260+.
Why is it difficult to get Eye of Sol in Destiny 2?
Trials of Osiris are the peak of Destiny 2 PvP Competitive Activities, and to get wins or Tokens a very high skill level is required.

Eye of Sol is a legendary weapon, meaning that comes with random perks when players get it: they could have to run Trials of Osiris activity multiple times to get the desired roll.