Glory Ranks
PvP Competitive Playlist Ranks
Choose the desired Glory Rank and we will help you achieve it.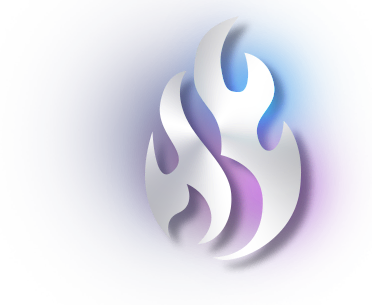 What are Glory Ranks?
Glory is the Ranking system bound to the competitive PvP playlist of Destiny 2. It's a system where winning awards you with points that increase your Glory Rank and losing decreases it. The Playlists where you can earn Glory Points are Survival (3v3 PvP mode) and Survival: Freelance. The only difference between these 2 playlists is that Survival Freelance is a Solo-Que Playlist, meaning that you can play it with a premade fireteam.
What are the benefits of earning Glory in Destiny 2?
Several Quests are bound to the competitive playlist of Destiny 2, like Luna's Howl, Recluse, Mountaintop and many others on.

You will unlock various Triumphs bound to the competitive playlist.

You will unlock several different emblems based on your Ranking.
How to earn Glory Points in Destiny 2?
You will have to play in Survival Playlist or Survival: Freelance Playlist and get wins in order to earn Glory Points and increase your Glory Rank.
Which are requirements in order to be able to get Glory Rank Boost in Destiny 2?
You must own Destiny 2 New Light.
Why is it difficult or what makes it difficult to earn Glory Points in Destiny 2?
First of all, Destiny 2 competitive playlist is the most difficult crucible playlist in the game: you will have to play and win several matches in this playlist in order to increase your Glory Rank Level

You will need to have a very high level of skill in PvP since this is where the best PvP player spend most of their time.
How long would it take to do it by yourself if you are:
New Player: New players will have a tough time during competitive crucible experience since it is where the best PvP players spend the major part of their time. They will struggle even in the first ranks of the playlist.

Average player: Average players will struggle too to get Glory Rank Points, but they will be able to increase their Glory Rank Level

Expert: Expert players will get the maximum Rank as soon as they can, speedrunning all the games due to their PvP skill.
Famous streamers that are vouching for us
Minpojke

Cervantes

Nolifer

Raiku

Tosan

Drjayfisto

Hansol

Rikh

Trenacetate

Credi (Team Absolution at MDI)

Ratapai

Kenvo (Team Bigpull at MDI)

Krawnz

Pikaboo

Chanimal

Zunniyaki

Hydra
I know for a fact Blazingboost provides the services they offer. They always put their customers first!

Blazingboost has been around for so long, they won't let you down. They have too much experience in the market.

Blazingboost is offering the most reliable boosting services right now and I would recommend only them.

I trust Blazingboost and I highly recommend them.

Customer satisfaction is top priority for BlazingBoost. They love being honest and their terms and conditions are really clear before your purchase.

Blazingboost's managers are really cool people and they have a professional site.

If you're looking for boosting and coaching services, look no further. I've promoted BlazingBoost for 3 years now!

Blazingboost has introduced the raid calendar feature that allows you to know when your raid will happen BEFORE purchasing. Give them a shot!

Everytime I refer someone to Blazingboost from my stream, they come back pretty satisfied.

Blazingboost offers some great services done by the best players in the world.

Blazingboost has so many sick players working for them, especially for selfplays. You won't regret trying them out.

You will have a good experience at Blazingboost. They're a great site you can trust.

When you buy at Blazingboost, you can check if your booster is online or your current rating through their software.

Blazingboost it's the safest boosting website around.

Blazingboost is the best.

I just wanted to say how trustworthy Blazingboost is, make sure to check them out!

Blazingboost is the real deal.
Our reviews