Our reviews
5.0 rating out of 26514 reviews
Destiny 2's new expansion, The Witch Queen, is finally here. As expected, it's brought with it some new Exotic toys to play with. There are two new Exotic armor pieces for each class (six total), and eight new Exotic weapons - including three class-specific Glaives.
We offer 7 off those exotic weapons on this page and you can find Collective obligation (the exotic weapon from the Vow of Disciple raid) here.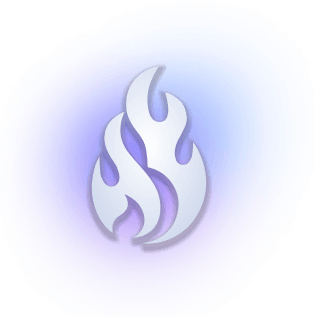 There's so much to do in Destiny 2. One of the best chases in the game is finding all of its exotic weapons. Exotic weapons are the rarest items in the game. They are completely unique from every other item in the game, and extremely powerful, so you're limited to using only one at a time.
Collecting exotic weapons in "Destiny 2" requires time, effort, and perseverance. Some of them are obtainable through quest lines, while others are random low-chance rewards for completing specific activities.
It is similar case with exotic armor pieces; you can use only one exotic armor piece at time. They can be extremely powerful with unique abilities and with increased stats compared to other armor pieces that are not exotics.
With more than 10 years of experience under our belt, we were able to create a strong boosting ecosystem with professional teams. This helps us uphold and maintain high quality of service. Our Destiny 2 boosters are very experienced players with thousands of completed orders.
What we can guarantee is:
We are especially focused on working with the very best, thoroughly tested boosters

Fair and carefully calculated prices

A precise time for order completion

An excellent support that is available 24/7, both on our website and discord
The proof of our quality work can be found on our Trustpilot page, which you are welcome to check out. We have over 23 000 positive reviews and maintain a 5 Star score.
Once you ordered your Destiny 2 exotic boost, you will need to join our "Contact Only" Discord server: "https://discord.gg/Sef6HKC". After that, you can copy/type:
"BlazingBoost Destiny 2#2444" in "Find or start a conversation" search field (in the top left corner). Now you can send a message to our Destiny 2 discord account. In case that doesn't work, you can send a friend request to that same discord, and we will accept you.
We will confirm your order, and start to search for available players. If you have purchased with Sherpa (selfplay) option, we will find you a team or a player to play with. A chat on discord will be created in that case, so you can organize your playing time with your booster/s.
If you have ordered with account sharing (recovery) we will just find a player who will play on your account. You will be informed whenever someone is using your account. That way you WILL NOT lose access to your account completely during the boost.
Lastly for any additional questions, you can always contact us on discord, we will be happy to help you. Like our website support, our discord support is available 24/7 too.