We know how raising MMR can be hard if you are under Divine rank, especially if you are lower than Ancient as you can very easily find yourself playing with toxic players, people who just don't take the game seriously or simply feed your opponents and ruin the game on purpose. With a Dota 2 MMR boost, you will have a chance to drastically improve your rating! Our Pros have a lot of experience in raising low MMR ranks to higher ones and they will help you to reach your desired rating whether it is with the Pilot or the Selfplay type of service! Try us today and see why are we successful in the business for over a decade!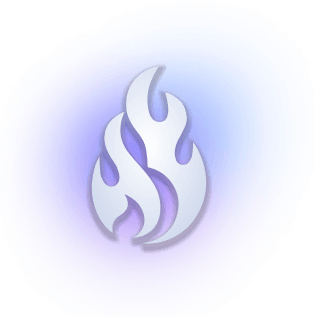 Why should I buy a Dota 2 MMR boost from BlazingBoost?
We completely understand how the online market cycles, and we are aware of any customer's prime concerns. Our services are constructed so that we can always offer:

- a truthful and precise time of the service completion
- affordable, high quality services
- 24/7 customer support service

We are a trustworthy company that aims to provide you with the best customer support along with the highest service quality. Check us on Trustpilot where you can find thousands of positive reviews from our satisfied customers!
Is my account safe?
Currently, there's no bulletproof method of safety for Piloted types of services, so there's always a small risk associated with account sharing orders, however, we do have ways to minimize the risk by instructing our boosters to use VPN software. Even though suspensions are quite rare, we do recommend the Duo Boosting (self-played) variant of the service, as it is both safer and more enjoyable for the customer.
What are the next steps after purchasing a Dota 2 MMR boost?
Once you place your Dota 2 MMR boost order, you will have to join our "Contact only" Discord server: "https://discord.gg/Sef6HKC " as it will permit you to message our customer support department at BlazingBoost Dota 2#1593 even without a friend request. However, if you don't manage to find us this way, you can simply send a friend request to the same discord tag mentioned above.
After we confirm your order we'll start searching for available pros. Once we find a pro for you we'll make you a conference chat on Discord with them (if Selfplay) so that you can arrange the start time and play together or let you know once the pro is ready to log into your account (if Pilot) and start fulfilling your order. For Piloted orders we'll coordinate the login process and our pro will try to work around your schedule whenever possible.