SERVICE DESCRIPTION

Dota 2 Duo MMR boost is the Selfplay (no account sharing) type of service. After purchasing this service we will pick a booster for your order from our roster. After we've found one, we will add you to the direct discord conversation with said booster, so that you can have uninterrupted communication with him, which will allow you to schedule a session and discuss strategies. After you have scheduled a session our booster will party up with you and queue up for ranked games in "ranked all pick'' game mode, where he will accompany you from your current rating to the desired rating you've purchased. Our boosters can play ANY role, but for the best results, we do recommend that they play core positions: carry/mid lane/off lane.
REQUIREMENTS/RULES

- Dota 2 account that has completed calibration games.
- Dota 2 account that is not flagged for low priority games.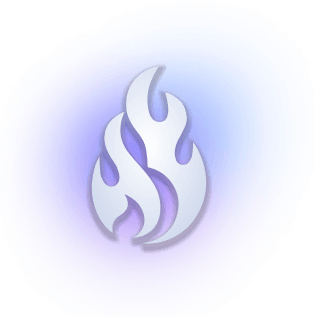 Why should I buy a Dota 2 MMR Duo Boost? Why BlazingBoost?
This service is designed to help you increase your rating by teaming up with one of our professional players and queueing up for the game mode of your choosing. This service is perfect for customers that need a reliable partner to help them climb the rating, without going into too many details such as analysis of the gameplay, itemization, and general theory-crafting.

Here at BlazingBoost, we've accumulated years of experience in designing services to best meet specific customers' needs, this means that our services are flexible and can be arranged to work around your schedule, as customer satisfaction is the number one priority for our team. In order to achieve this, we offer 24/7 discord support, where you can always talk to our representatives, the best prices to quality service ratio, as well as a history of a satisfied customer base, which you can check on our Trustpilot page.
Who is going to play with me?
We will make sure that you are paired up with one of our top-tier players, who have a history of competing in the Divine/Immortal bracket. This service can include voice communication if requested.
Is this service safe? Are there any risks?
This service is safe as no account sharing takes place. In the interest of complete transparency, theoretically, Valve can issue a suspension if they were to realize that a real-life money transaction has happened between the parties involved. Due to this, we strongly advise against any mentions of real-life currency, coaching, boosting or anything that could leave a trace of evidence in the actual game chat logs, or in the Steam chat logs. Always be careful about it and make sure that all the communication that is not specific to the actual game, is done via discord.
What happens after purchasing?
In order to work on the service you've purchased - we need to get in contact with you, so we need you to add our discord at BlazingBoost Dota 2#1593 which is our primary means of communication where we offer 24/7/365 customer support. After you have added our discord, we will find a coach for you and add you to the direct conversation with them.