Dota 2 Coaching services are designed to help you deeply understand the game structure, mechanics, itemization throughout the game, and most importantly, help you improve your in-game skills and become a better player. Whether you are at the Herald or Divine rank, our professionals will make sure to help you reach your goal. Try us today and see why we've been successful in this business for over 10 years! We have many coaches ready to start your order.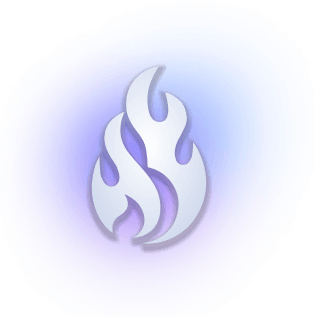 What's the difference between Hourly Dota 2 Coaching and Personal Teacher services?
Hourly coaching includes queueing up a game mode of your own choosing, where our coach will guide you through the game from the very start of the picking phase until the end of the game. The goal of this service is to learn Dota 2 while playing the game, and our coaches are instructed to both actively play their own game, as well as monitor your gameplay. They will point out the mistakes you are making, help you fix them, advise you on the various aspects of the game, and generally make sure you are having fun and learning about Dota 2 in the process.

Personal Teacher is more focused on analysis rather than active gameplay. This Dota 2 service includes, but is not limited to:
- Coach spectating live gameplay from the customer and providing real-time analysis.
- Watching replay with a coach in order to analyze the mistakes that were made and improve upon them.
- General Theory crafting (no topic is off the table here).

Personal Teacher is the type of service that is very flexible in nature and we encourage our customers to design the session according to their own preferences.
Why should I buy Dota 2 Coaching from BlazingBoost?
BlazingBoost has been successful in the boosting business for over a decade. Years of experience have helped us with crafting services that best meet our customers' needs. This means that our services are flexible and can be arranged to work around your schedule, as customer satisfaction is the main priority for our team. To achieve this we offer:
- a precise and truthful estimated time of a service completion
- best possible prices with high service quality
- 24/7 Discord and Livechat support that can answer any questions that you might have

You can also check our Trustpilot page and find over 22500 5 star reviews from our satisfied customers, which is proof of our high service.
Who is going to coach me?
We will make sure that you are paired up with one of our top tier Dota 2 players, who have a history of competing in the Divine/Immortal bracket and who can provide an objective analysis of your gameplay by reviewing the replays, looking at the Vods you've made, or just generally theory crafting about your gameplay. This service includes voice communication with the coach unless the customer does not want to/is not able to use voice communication.
Can I choose the time when I want to play?
Most of our coaches are fairly flexible and adaptable to your schedule (within reasonable limits), we cannot expect them, or make them play at 05:00 am, for instance. That being said, you can always ask for a different coach after you've spoken and tried to schedule a session with your current one.
What are the next steps after purchasing a Dota 2 Coaching service?
In order to work on your order - we need to get in contact with you, so we need you to either add our discord at BlazingBoost Dota 2#1593 or join our "Contact only" Discord server: "https://discord.gg/Sef6HKC " as it will allow you to message our customer support department at the Discord tag mentioned above, which is our primary "tool" of communication where we offer 24/7/365 customer support.