FAQ
How it works
5 simple steps to buy from blazingboost

After purchasing
We will add your skype as soon as we see the order.
Conversation with your booster
We give you your Safecarry license
Give you the account / character

Account delivered +
LIFETIME guarantee
What are blazing points?
It's game currency. there are two types of blazing points on the website.

How to obtain blazing points?
Two ways to make blazing points
1

This this a discount for the future. Paying 100 gives you a 5 discount on your next service.

2

When a friend buys with your code , 3% of what he spends is turned into Blazing Points on HIS account AND on YOURS.
Free boost
How to obtain free boost
When you purchase the 3% of what you pay turns into blazing points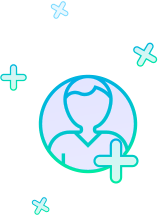 After registration you will get your referral code

Use Blazing Points to buy a service with a discount or reach enough to buy it for free!
2
Refer a customer
You give the code to your customer / friend and he uses it

3
Your friends use your code
when this happens you and him will earn points from the purchase. 3% of what he pays will turn to Blazing Points.
Live Calendar
Book a Raid run through a Live Calendar!
Customer privacy
One of the most important polices.
Customer privacy is easily what we value the most during the completion of your service. The key points of this concept are:
We will never talk with anyone in game unless given permission
If you ask, we can reply to anyone you want in a specific way. If your friends aren`t English speakers, you can tell us a sentence that our booster has to reply with in your own language. We`re here for you!
We will never mention boosting in the in-game chats as we know this could be dangerous.