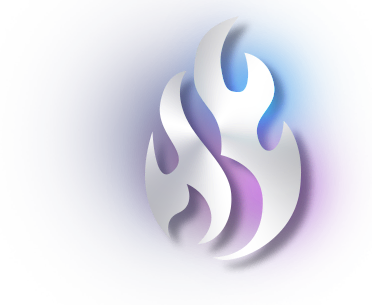 What is LoL Duo Que Boost?
This service is the combination of two services BlazingBoost offers: Boosting and Coaching. The Duo Que service is a boosting/coaching service where you play your account alongside a pro player who coaches you to become better at League of Legends while boosting you up the ranks. You play alongside a pro player with the objective of winning as many games as you want and gaining rank. This can be a great learning experience for you: you will be able to play alongside a pro-player, observe their technique, assist them, and, if you add these options to your order, you will also be able to talk to them, have them analyze your technique and give you live coaching advice in game.
Why should you buy Duo Que Boost?
BlazingBoost's pro players:When you choose BlazingBoost you are choosing the best. We have a team of professional players from all around the world. These highly experienced players allow us to guarantee at least 70% success to our customers, and that is really the minimum guaranteed. On average our pro players win 9 out of 10 games.
Play with a pro player:BlazingBoost's Duo Queue services allow you to play alongside these pro players. Not only does this really increase your chance of victory, but you will also learn a lot about the game just by seeing our pro players in action.
Boosting:The Duo Que Boost is a boosting service. The objective for our pro player is to make your team wins. You will win a lot of LP and climb ranks fast. You can buy up to 15 games.
Coaching:We offer 3 levels of coaching to make this the best possible coaching boost. You can select Basic, Extended or Premium options. Each option is described below in the "extra options" section.
How does the Duo Que Boost work?
Requirements: You need to be able to play ranked games for this service. So, you need to have done your Placement Matches for this season. If you haven't done your Placement Matches yet, check out our service dedicated to that part of the game.
Customize your service: Tell us your League and Division; select the number of games you want to play, and choose between Basic, Extended and Premium service.
Play with a professional booster: We will put you in contact with our professional boosters and they will carry your team to victory and coach you.
What are the options?
prev
next
Matches

For our Duo Que service, you can choose to play up to 15 Matches with our Professional Boosters.

League

Leagues are ranked in Tiers from Bronze to Challenger. Let us know what League/Tier you are now.

Division

Leagues are divided in 5 Divisions (except for Challenger). Let us know what Division you are in now.

Currency

Select the currency with which you would like to pay for the service.
What are the extra options?
Voice Communication in Game

This options allows you to talk to the pro-player on your team. Playing as a team is always easier when you can talk to your teammates. If you only select this option, the communication will be rather basic: focusing on coordinating rather than coaching.

Add Option

Games Analysis

This service will allow our pro-player to analyze the game and give you feedback. They will tell you what you did right or wrong and how you can improve your skills.

Add Option

Professional In Game Coaching

This is the most comprehensive option. With this option selected out pro-players will actively be coaching you as the match is going on and provide analysis and advice once the match is over. You will be able to benefit from their advice in real time and learn a lot more efficiently how to master the game.

Add Option
I would like to be coached by a pro-player, is that possible?

Yes, but not on this service. The Duo Queue Rank Boost service is aimed at getting a higher rank not coaching, the coaching service can be found on the Duo Queue service page.

What happens if we lose a game?

If you have payed to reach a certain Tier or Division you will keep playing until you reach your objective. If you have bought a certain number of wins for every game lost you will win an extra game.

Does BlazingBoost's Duo Queue Rank Boost violate League of Legends Code of Conduct?

Since you are playing your own account this service does not violate League of legend's Code of Conduct.