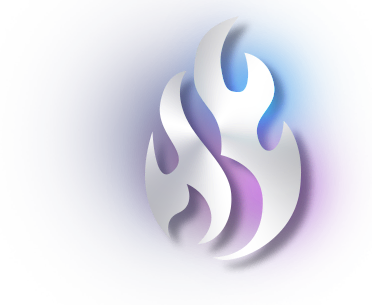 What are placement matches?
Placement matches are a set of 10 competitive games you have to go through in order to get ranked. You are matched off against people who should be more or less at the same level of skill as yourself. This is done through MMR (Matchmaking Rating), which calculates your skill compared to that of your opponent's. The fine-tuning of this algorithm gets more precise as you move up the ranks in your placement matches. The 10 placement matches can be absolute hell, so be sure not to let yourself tilt. At the beginning of a new LoL Season, your rank is reset and you need to go through the 10 placement matches again. The first few weeks are madness because everybody wants to be back on their ranked games, but that means some players get overly competitive and can be extremely rude as a side effect. This is where the majority of the bad reputation of LoL players comes from and ruins the experience for everybody.
Why choose BlazingBoost to do your placement matches?
Placement matches are not as enjoyable as the rest of the game: League of Legend is a great game, we all know that. It's fun, intense, and part of the fun is that you can lose so it raises the stakes a bit. Placement matches are not so fun.
The 10 placement matches are a grind: Stressful and often putting you up against overly enthusiastic players, many of them obnoxious; let us deal with this part of the game for you.
70% success rate guaranteed: If you entrust us with playing your 10 placement matches, not only do you avoid the potentially unpleasant experience, but also our team of expert players can guarantee a 70% success rate and rank you among the very best.
The best success rate possible:The 70% is a minimum guarantee, our expert players regularly bring home 90% success and even 100%.
Compensation in case of defeat:If by some unlucky stroke of bad luck our teams were to lose more than 3 times out of ten, they would play 2 extra games to boost your results.
How many placement matches would you like us to play for you?
Bear in mind that the more games you let us play the higher your rank will be.

What was your Rating before the Reset?
The reason we ask this is that your previous rank will influence your MMR (MatchMaking Rating). The higher your MMR is the higher the chance you will face strong opponents in your placement matches. Give us this information so we can be better prepared and give you the best possible ranking
If you have never done the 10 placement matches, select the Unranked option.

What to do once you're ranked?
Once you're ranked (your 10 placement games are done) you will be placed in a league. Each League is composed of tiers and each tier has 250 players. Tiers are also subdivided into divisions of 50 players each. You'll then have the opportunity to fight against players in your specific tier and division, who should all be more or less as good as you at the game, until you are either promoted to a higher one or demoted.
What are the options of the service?
prev
next
Server

The server is the region of the world where you are playing

Matches

How many of your Placement Matches do you want us to play for you? Bear in mind that the more games you let us play the higher your rank will be.
Why can't I play a ranked game?

You need to be level 30 and have at least 16 available champions (not counting the champions you get for free every week) to be allowed to enter the competitive side of LoL and get ranked.

Why can't I see my rating?

If you've never had a rating before, all 10 placement matches need to be completed before you can see your rating. If you have had a rating before, perhaps a new season has started, therefore you need to do your 10 placement matches again.

Why did I lose a rank?

If you have been inactive on League of Legends for a prolonged period of time you will lose ranks upon reactivation.

What is "tilt"?

When you hit a losing streak on LoL you sometimes lose your temper and your focus. This is commonly referred to as "tilt". Whenever this happens the best thing to do is to stop playing competitive games and do something else, even if that just means doing a casual game to cool off.