Service Description
Corrupted Breaches are the manifestation of Corruption in the New World that may appear as: Corrupted Portals, Corrupted Monoliths, Corrupted Hives and Infested Groves (all of them universally identified as "portals"). Closing one of those corrupted portals will grant you access to several rewards such as the massive territory standing progression, gold, azoth and sometimes other high level items. Our booster will team up with other players and will close the designated number of portals as chosen on the bar above. Booster will work on Portals that are suitable for your character level, i.e. level 60 character will work on level 60+ portals.

What are you going to get?

Rewards are dependant on the difficulty of the corrupted areas. Clearing a level 25 Corrupted Portal will earn you a Minor Breach Cache. The rewards are the same regardless of the difference in contribution among the players involved and those include:
Breach Caches that may contain rare armors and weapons
Massive Territory Standing boost
Gold and Random drops
All valuable items will be stored in the characters inventory and storage sheds
SERVICE ADDITIONAL REQUIREMENTS
25 lvl Corrupted Breaches - 25 lvl Character, Azoth Staff I.
35 lvl Corrupted Breaches - 35 lvl Character, Azoth Staff II.
45 lvl Corrupted Breaches - 40 lvl Character, Azoth Staff III.
55 lvl Corrupted Breaches - 55 lvl Character, Azoth Staff IV.
65 lvl Corrupted Breaches - 60 lvl Character, Azoth Staff V.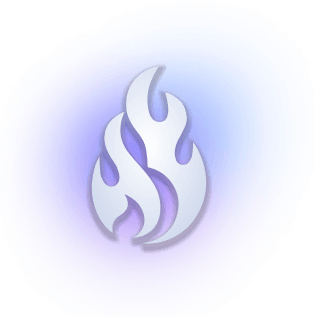 What happens after purchasing? Can I still log into my account?
After having bought the service, we need you to kindly insert your login information (if your service requires account sharing) and your Discord contact. For specific directions, feel free to also fill the 'Note' field. Feel free to log in and play normally – we will let you know when the service will be in progress.
How do I get in touch with you?
After completing the whole process, please join this Discord server "https://discord.gg/Sef6HKC". By default, you should have messages enabled between common server members. This will allow you to message our support contacts! Our New World support account is: "BlazingBoost NewWorld#9548".
What is your refund policy?
As a short sum up, you can always ask for a cash refund if: A = Your order is unsuccessful or is taking too long (having greatly surpassed the ETA, for example). B = We have not assigned your order yet or organized anything for it to start. If you want to change service (even during its completion or after its assignment), we always offer Credit refunds so that you can choose something else. For a detailed explanation of all of our Terms of Service and Refunds policies, please visit https://blazingboost.com/en/termsandconditions.