Service Description

New World Leveling Carry - Experience (XP) is the core part of leveling in the New World, and it is required to advance through the levels. Many activities grant experience, but most of it will come from side quests, storyline quests, city boards and dungeons. There are a variety of ways to increase experience points, and our boosters (depending on their leveling approach) will complete the following activities:

- Completion of New World storyline quests
- Completion of Expeditions
- Completion of Side Quests
- Participation in Open World events like Corrupted Breaches and
rarely PVP activity.
- Board quests (from time to time)
It is important to mention that our booster will store all the valuable loot into the character's inventory or storage sheds during the process of service completion, booster will also provide a regular update on the service completion and our Discord support will keep you informed regularly.

Friendly warning: Beware of extremely low prices offered by certain players in the market. A 1-60 leveling service for around 60€ is most certainly completed with illegal tools or via bots, as the payment would be extremely low for the booster and only justifiable with an illegal service. Please beware and consider checking the reviews of the websites you shop from! Our New World leveling services are completed by players who have been tested and met human and realistic deadlines, at our current price.


REQUIREMENTS

- Be at the level that you select on the bar with the first selector
- No other requirements. We'll take care of everything to get you to your desired level!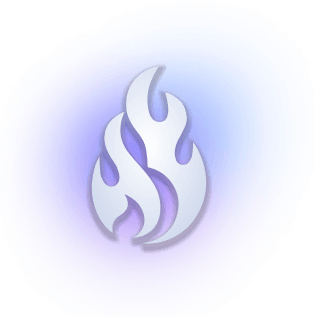 What is a New World Leveling Carry service?
Leveling in New World represents the core goal of the game, along with trade skills like Gathering, Refining, and Crafting. The level cap for the current patch of the game is 60, achieved by going through multiple activities available in the game. The most common way of leveling would be going through Zone quest lines and side quests.
These are the current leveling zones in the game:
- Level 5: Everfall, Firstlight, Monarch's Bluffs, Windsward
- Level 25: Brightwood, Cutlass Keys
- Level 30: Weaver's Fen
- Level 40: Great Cleave, Restless Shore
- Level 45: Mourningdale
- Level 50: Ebonscale, Edengrove
- Level 60: Reekwater, Shattered Mountain
Zones are governed by the factions, and settlements within those territories represent central hubs for all quests, faction missions, side quests, deposits, and trade.
Why should I buy a New World leveling boost? What do I get out of it?
The most common reason why our customers buy Leveling service boost is to save time, so they can focus on other things instead. New World, unlike some other MMORPG games, has a lot of servers (250 US servers for example) with small communities where players don't want to get stranded on a single server where their faction is losing, and they simply don't have enough time to invest into another 1-60 grind.
How long will your service take? What are the options?
Depending on the booster's preference to play, the ETA for New World leveling carry is up to 10 days for a 1-60 service. On average, a focused booster should be able to complete the service with 40-60 total gameplay hours. However, if you decide to buy a priority option like EXPRESS, we could guarantee delivery within 4 days for example.
How do you deal with cheating and automated assist tools?
Any form of cheating / using bots and similar is strictly prohibited. Our boosters are bound by a contract and are tested regularly for which we have employed a team of people for every game. Most of our boosters are veterans who have completed hundreds (some thousands) of services in other games, so we are not dealing with these kinds of problems. We are really happy to have created a strong and trusted team over the years, allowing us to serve you well even in a new game like New World.
What do I need to purchase a New World leveling service carry?
After the purchase has been successfully completed, we will require some additional information, such as your Discord username and login information on Steam.
We use Discord as our means of communicating with you. If you follow our directions after the purchase, we will get in touch ASAP and start very quickly!

For any issues, you can contact us on Discord after your purchase, or reach out to our website LiveChat for any pre-purchase questions! We are available 24/7.
After the initial contact with us on Discord, you will be informed about the status of your order from start to finish. Therefore, once an order is completed, we will message you right away, and we will be glad to hear your positive or negative feedback!