Service Description

New World Gold Coins service by default is a trading service where our boosters will trade you X amount of coins according to your selection on the bar. Our boosting teams are regularly farming and collecting gold coins that can be traded on multiple servers without delay.

The alternative non-trading option is a piloted service where our booster will play on your account until he has farmed/sold enough resources up to X amount of silver selected on the bar. This option gives you both coins + certain skill/experience progress (without any guarantees) depending on how the booster is going to gather needed resources.

Warning to all Blazingboost customers: Many other suppliers who provide cheaper gold, do so by using bots and botted accounts that can be easily tracked (as they have been in the past). Our gold is farmed by hand, by a group of dedicated boosters who are basically playing on all available servers.

With piloted option, booster may additionally complete:

- New World storyline quests
- Completion of Expeditions
- Completion of Side Quests
- Board quests (from time to time)
It is important to mention that our booster will store all the valuable loot into the character's inventory or storage sheds during the process of service completion, booster will also provide a regular update on the service completion and our Discord support will keep you informed regularly.

REQUIREMENTS
- Level 60 (For farming only) - No level requirements for trading
- No specific requirements. We'll take care of everything to get you the amount of coins you have selected on the bar!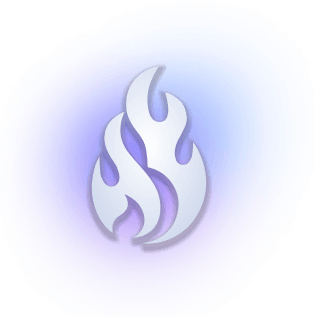 Why should I buy New World Gold Coins from Blazingboost?
We are specialized in handling all kinds of currency orders for games we provide, and we have been doing so for over 10 years. Our boosting teams are farming New World Gold Coins every day on majority of servers preparing them in advance so they can be traded directly to you whenever you make a purchase.

Unlike with other random coin providers, here you are dealing with trained Blazingboost professionals who are obliged to follow contracts, laws which gives you a guarantee 100% satisifaction, scam free purchase.
You are also getting:

-24/7 direct support from trained professionals (for all your orders)
-Service tracking and direct updates

30.000+ Trustpilot tells a lot byitself, check what other people have to say about us: Trustpilot Page
How long will your service take? What are the options?
In general, trading requires 1-3h for delivery where exceptions are Fresh Start New World servers where the service can take anywhere between 24-48h for delivery due to the lower amount of gold available and overall demand.
If you have selected Piloted Farming, delivery will take significantly longer depending on the amount of gold purchased, and farmed items sold via Trade Posts. This is the safest method of gold purchase but also with the longest delivery ETA.
Feel free to contact us if you have any questions.