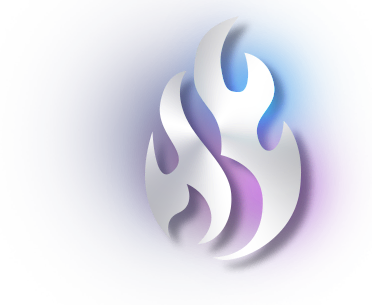 What is a Mythic+ dungeon?
Mythic+ dungeons are 5 player dungeons where you must try to finish the run before a timer runs out. The timer is applied to the dungeons you can play in Normal / Heroic / Mythic difficulty. Mythic+ is basically an extra difficulty which scales up further and further. For those who have played WoW in Warlords of Draenor or Mists of Pandaria, Mythic+ is similar to the old Challenger mode because of the timer . The reason it is called Mythic+ is because you can play the same dungeon with different modes of Mythic + difficulty. A level 5 Mythic+ dungeon is harder than a level 2 Mythic+ dungeon, but easier than a level 7 Mythic+ dungeon. The hardest kind is a level 15 Mythic+ dungeon, even if you can theoretically scale the Keystone up to an infinite number. You are likely to see in LFG (Looking for Group, in game) warnings such as Mythic+10 - this means that a Keystone of level 10 is being used. The dungeon will be 10 times harder than the Mythic version, with some specifics modifiers rotating every week (read below for more details).
What is Raider.io score?
Raider.io is a website created during the Legion expansion by the community. It provides for leaderboards and information that the official Blizzard website does not offer in a clear and informative way as Raider.io does.
Its great success is due to the Score it assigns to each player / character in the game.
According to the amount of Mythic+ dungeons you have completed and the difficulty at which you have completed them (All dungeons completed in +13 difficulty, or +10...etc), you get a higher score.
This score is used as a benchmark to value your character's progression within the community. You might have noticed this in the Looking for Group tool in WoW.
With a high score, you will be invited anywhere and play whenever you want. Sadly, having a low score can cause a wide range of nuisances.
Is the score really important?
Unfortunately, yes. Any customer or generally any WoW player can confirm that you cannot go very far without a high score. You will not be invited and you will have a frustrating experience whenever looking for a team to play Mythic+ content with.
While it is possible to slowly raise your score by banging your head against this invisible wall, a boost will help you get your score super high within a week, and avoid any problem for the future!
How it works:
The boost follows the concept of Mythic+ boosts. However, the prices are packaged together as we will have to complete a bulk of dungeons.
Alternatively, you can purchase a specific Mythic+ dungeon of a specific level by using the dropdown menus on the right side of the page.
Options:
Pilot or Self-play: Blazingboost offers the possibility of getting higher score in Pilot or Self-Play. In Pilot mode the booster takes control of your account for the duration of the boost and you just get all the rewards without having to lift a finger. If you choose Self-play you can participate in the boosting experience while the boosters assist you from their own account.

Need for speed: Speed is very important in Mythic+ dungeons. Each Mythic+ dungeon has a timer associated to it. The faster you complete the dungeon, the more your keystone will upgrade and the better you will look on the Raider.io page! It is possible, in fact, to obtain one, two, or three stars on the Raider.io profile of your character for each Mythic+ dungeon you complete. Our boosters know the game inside out and will do whatever is possible to give you Mythic+ keys completed with more than one star. This will increase your score even further.

Rewards: You will receive a lot of gear, Azerite power, and Raider.io score. Generally, your character will progress a lot.

The following week: The following week after completing a Mythic+ dungeon you get a chest in Boralus Harbor or Dazar Alor. The loot in that chest depends on the highest level of Mythic+ dungeon you finished the previous week.
These are the specifics of Mythic+ dungeons. They are currently very popular in the playerbase and having the Keystone Master achievement (Mythic+15 completed in time) will not be enough anymore. Most players have earned it in Legion and you need a currently high score in order to be valued as a good player by others.
The difference between the bar service on the left and the single dropdown menus on the right:
Raider.io score bar on the left side:
You can select the score you desire and the score you are currently starting from. We will complete the necessary Mythic+ dungeons at the right difficulty, so that we can achieve the score you want. The keystones will be provided by our team.
Dropdown menus on the right side:
This service is used so that you can customize your character's score. If you have many dungeons completed at a high level and with a good speed, except for a few, this is the right service for you. Ordering a flat Raider.io score increase in a bulk can be effective but also inefficient in terms of pricing.
With the dropdown menus, you can target a SINGLE dungeon and that you haven't completed at a high level yet, and pay a lot less!
It is usual for our customers to have various dungeons completed at +10 or +12, and a few still on +3 or +4. Purchasing single boosts for those dungeons completed at +3 or +4 is an extremely precise way to increase your score.
First contact: Once you have purchased the boost we get in contact with you to coordinate the finer details and give you an estimated time of completion of the boost. We will put you in conversation with our boosters in case you have picked the Selfplay option.

Constant support: If at anytime during the boost you have an issue, you can contact us via Skype and Discord or through the chat on our website.
What are the options?
Express: Your order will have priority and be completed earlier than other non-express orders.

Super Express: We will put you boost on the top of our list get someone to start right away. We will ask all of our teams and choose the one that can start the earliest and that has the quickest Raider.io completion records.
What happens after purchasing?

We will get in touch with you over Discord and find a team that will boost you. If you have purchased the boost in the Selfplay category, we will assign you a group and get you in touch with them with a group conference on Discord. If you have selected the Pilot category, instead, someone will log your account and we will do so with the usage of Safecarry.

I have no keystons or gear. Is this a problem?

Absolutely not. We take care of everything. Please do not worry, we do not want to make this service a hassle for you. As long as your character is level 120, that's all you need!

Is Raider.io score going to help me?

Everyone confirms that a higher score allows you to truly enjoy World of Warcraft. Everyone wants to simply log in and have fun. If other players do not invite you as you haven't had the time to push Mythic+ dungeons yet, this will only cause frustration. Blazingboost is here to help.

Why is Raider.io famous?

It serves a purpose to value players' skill. It is rightful for this tool to be famous and efficient, although it forces you to play more and keep your character up to date in order to play the game we all love.

Do I lose access to my account?

No, you absolutely don't! With a Piloted boost, you will not be able to log only when our team is playing Mythic+ dungeons. Unless you have selected Express or Super express options, they will not be online all day. If you have selected the Selfplay method, you can play whenever you want and just coordinate yourself with the team we will put you in touch with over Discord. No one will log your account.

Can I choose the boosting time?

We do our best to accommodate your preferences but keep in mind that each group has its own playing times.

What does "Duration" mean?

The "duration" or "ETA" of a boost is the amount of time we expect the boost will take. We always refund the service if the time required is double our ETA.

Do you allow refunds?

We do allow refunds, but conditions apply. Refunds are guaranteed if we cannot assign your service within 4-5 days, or if the service is assigned but not completed within DOUBLE the Estimated Time written on the service's bar.

Who is going to boost me?

Our boosters are handpicked from the very best WoW players. As you can see from our home-page video and the Why Us page, we are in contact with every single top player and PvE enthusiasts in the game. Your boost will be assigned to experienced groups and to top guilds who have already cleared the Mythic content. If you have any complaints about your assigned group, please let us know and we will instantly change group for you.