Service description and requirements
World of Tanks Frontline Completion boost is a piloted service where our booter / Pro will log on your account and play a required amount of Frontline games until all 15 Tiers of the Event have been unlocked. Booster will use those tanks that will give you the most of the profit (silver) i.e. Premium tanks (if you have them available) and will try to maximize his effort by providing the best possible performance output during the gameplay.

Service Delivery

After you complete the purchase, we will assign a booster within 1-3 hours in most cases. You will be able to arrange your service according to your preferences (start time, amount of daily hours) depending on your account availability. Order can be upgraded with additional Silver Farming service (with 10% discount during the Frontline Event). Additional options can be arranged and discussed with our World of Tanks discord support that is available 24/7.

REQUIREMENTS
- No Tank Requirements
- No any other specific requirements

OPTIONAL:

- Premium Tanks
- Premium Account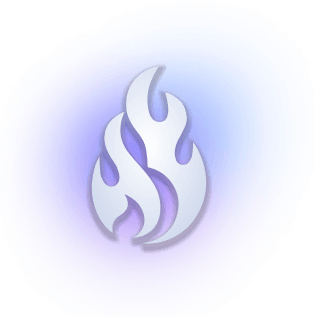 Why should I purchase Frontline Completion service?
You will skip the boring grind, you will get all rewards (including the badge) while you can focus on playing with your friends or any other WoT activity in general. We can also arrange a service in a way where the booster will be playing while you are unavailable.

Frontline Completion includes varios rewards: Silver, Bonds, Mission Rewards, Battlepass Points and Progression.
How do you deal with cheating and automated assist tools?
Any form of cheating / using bots and similar is strictly prohibited. Our boosters are bound by a contract and are tested regularly for which we have employed a team of people for every game. Most of our boosters are veterans who have completed hundreds (some thousands) of services in other games, so we are not dealing with these kinds of problems. We are really happy to have created a strong and trusted team over the years, allowing us to serve you well in World of Tanks.
Is my account Safe? Do I lose access or can I still play?
You can obviously still play even if you have an open service with us! Our players will not be online for the whole day (unless necessary / if there is an agreement with you to do that), hence why your gaming time is still possible.
In any case, for maximum security, we do recommend not logging in too much while our booster is online.

To give you the best possible safety available in the market, every booster is forced to play with a VPN when logging on your account, mirroring your country.
What do I need, to purchase Frontline Completion boost Service?
We use Discord as our means of communicating with you, as it is one of the most effective communication platforms. Besides that, absolutely nothing. After you buy our Frontline World of Tanks service, you will get in contact with us over Discord, at which point we will process your order and start looking for a booster. Once the session is over, we will chat about it on Discord and ask you for feedback on how you felt during the service. Your comments will help us grow and allow us to become a better company.