Our reviews
5.0 rating out of 30812 reviews
Here you can buy WotLK dungeon boost on EU and US, they can be done as Piloted services (account sharing) or Selfplayed depending on the option you selected. You can select the number of dungeons you want, as well as add extras with the options below the bar.

If you selected less than 12 dungeons, please specify which dungeons you want to be completed.
There are currently 12 dungeons available which consist of:
Utgarde Keep
Utgarde Pinnacle
The Violet Hold
The Nexus
The Ocolus
The Culling of Stratholme
Halls of Stone
Halls of Lightning
Gundrak
Drak'tharon Keep
Azjol Nerub
The Old Kingdom

As we progress through the phases there will be additional dungeons unlocked, as such there is Trial of the Champion with the phase 3 patch as well as The Forge of Souls, Pit of Saron & Halls of Reflection with the release of Icecrown Citadel in phase 5.

Dungeons have normal and heroic difficulty, completing them in Heroic Difficulty also awards you with an Emblem of Heroism for every boss killed. Buying dungeon boost also awards you with reputation towards one of the 4 factions if you wear their tabard and it is the quickest way to farm reputation towards those factions.
The 5 factions you can wear a tabard for to get your reputation are the following:
Kirin Tor
Argent Crusade
Knights of the Ebon Blade
The Wyrmrest Accord

If you do not wear their tabards you will get progress towards the Alliance Vanguard.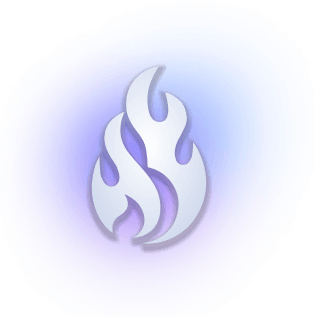 We've been in the business since 2012 and our main focus has always been helping customers make the most out of their limited free time. Many members of our team are highly experienced WoW players and we're perfectly aware of how frustrating it can be to spend hours in LFG. That's why our priority has been helping people enjoy their free time without having to stress with random groups from LFG.
We focus on offering:
- a realistic and precise time of completion for your order

- a fair price with high quality with top teams to play with

- 24/7 Chat support for any doubts or questions that you have
Your consumer rights are safe and respected through our Terms and Conditions. We want to deliver a good experience and not only a service. If you have any doubts you can check out our Trustpilot page, we have over 21000 positive reviews, it's proof of our service quality.
Yes, Selfplay services are absolutely safe. Account sharing services will always carry a small risk and it's recommended to choose them only if you are really busy and don't have the time to play yourself. The risk is minimal and we can happily say that we haven't had any issues recently with it, so that's why we still sell it.
The first step is getting in contact through Discord. You can do so by sending a friend request to our Discord: "BlazingBoost Classic#4507".
All the important information will be relayed there but you will NOT lose access to your account while you have an open service with us, especially if you order a Selfplay Dungeon service!
We will look for a team for your service right away, and set you up with the first available team.
If you buy a Selfplay service, once we've found a team, we will make a conversation with them on Discord.
If you order a Piloted service, once a Dungeon booster has been found, we'll coordinate the login process, and we'll also always try to work around your schedule.
If you ever need any help with your service, our support is available 24/7 to assist you.