Our reviews
5.0 rating out of 26514 reviews
Here you can buy WoW TBC Magister's Terrace boost on EU and US, they can be done in Selfplay or piloted (Account sharing) if availability is set for your realm.
You can order the Heroic or Normal version of the dungeon. Magister's Terrace was introduced with the release of the Sunwell Plateou raid and the Isle of Quel'danas.
Magisters Terrace dungeon is located in the Isle of Quel'Danas. It's accessible from level 70, and you will encounter 4 bosses inside:
Selin Fireheart
Vexallus
Priestess Delrissa
Kael'thas Sunstrider.
It is one of the hardest dungeons in TBC while also dropping the best possible loot including some endgame items that are even better than from the raid for both PvP and PvE aspects of the game.
There is also a chance for the unique Swift White Hawkstrider to drop which is a mount usable by either factions and is a recolour of the Blood Elf ground mounts, as well as the Orb of Sin'dorei which can disguise you to look like a Blood Elf.
To attune for the Heroic difficulty of Magister's terrace you have to complete the normal version first with the quest that is available on the Isle.
Completing the dungeon will reward you with gear, reputation for the Shattered Sun Offensive and 4 Badges of Justice (if completed in Heroic difficulty) with the chance of earning also the unique appearance rewards (Mount, orb & Phoenix Hatchling pet).
As a general policy, we always recommend that the services be done selfplayed as they are 100% safe and let you learn and have fun with a peace of mind.
Avoid wasting your time in LFG which could also disband the group at any time if something goes wrong during the run!
Playing with our pro teams will make a big difference.
If you don't have the time to play yourself, Piloted services are available. Specific VPNs are used to ensure the maximum possible safety, but please note that Selfplay is always recommended.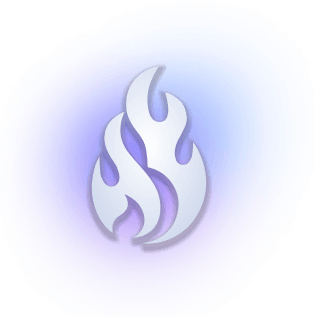 Magister's Terrace is the best place to farm Shattered Sun Offensive reputation and is a source of some of the best loot in the game. Kael'Thas Sunstrider also drops coveted Swift White Hawkstrider mount & Phoenix hatchling pet, while Priestess Delrissa drops Orb of the Sin'dorei which transforms you into a blood elf.
Before you check our prices and offers, you will need to make sure to choose your realm from our Realm Filter (in the top left corner). The realm availability is very important because all progress in TBC is completely realm locked. We are constantly improving our team of boosters to be able to cover as many realms as possible, on all available servers. If a raid service is available on your realm, you will see the green check mark next to the service!
However, if we do not have boosters on your realm, you can always purchase the service to create demand. We will organise a raid run for you on your realm as quickly as possible, but this can take some weeks. If we are not able to provide you with boosters in that timeframe for whatever reason, you would be eligible for a 110% refund of the entire price of your order in Blazing Points (website credit).
There is one additional option that you could consider: you can use an alt character or transfer your main to a realm that we support with our guilds.
Finally, we always encourage our customers to contact us on discord "BlazingBoost Classic#4507", and check for boosters availability (in case we have a player/team on your realm, but he/they forgot to update his/their status). Contacting us on Discord is always recommended, especially because we can reach boosters directly and give you the most recent updates!
Even though it might take time, we can assure you that your service will be completed as soon as possible, approached with great focus and proficiency. Every customer is important to us, and we will always try to find a solution for your specific case. That is why we encourage you to reach out and chat with our team, as we will be there for you and at your service.
We are all gamers and regularly play WoW TBC. Our main goal is to provide an unmatched customer experience in every game that we support. Blazingboost is present for more than 10 years in the gaming industry and we are proud to say that throughout the years we've managed to create a fun, inclusive and safe environment for all the players that work with us and the customers that choose us.

When purchasing on Blazingboost you can always expect the following:
- A precise time of the delivery
- Competitive prices without unrealistic promises
- Certified and tested boosters
- Consumer legal rights guaranteed

Lastly, you can always check our Trustpilot page to see how we operate and work, so you can shop with a peace of mind.