WoW Classic Honor Farming
Trustscore 5/5 | 13,223
Honor Points and Rank Points Boost
We will boost your character and let you earn Honor Points for your lvl 60 character.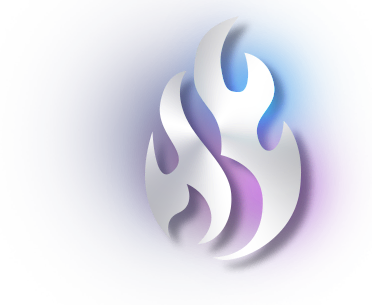 Classic PvP Ranking System
One aspect of WoW gameplay that was present and a big part of Classic was revamped and permanently changed - that is Classic PvP, and Classic PvP honor ranking! PvP is a big part of the game in Classic. Not only are the gear rewards on a similar level to some of the high end raids, but the prestige and fame that follows highly ranked PvP players on their realms is only rivaled by the best guild, and sometimes not even them.
Timeless PvP videos are still enjoyed by WoW's audience today, after even after a whole decade and a half. Plenty of names come to mind: such as the legendary Mage, Vurtne, or the Warrior Sonydigital who made his return to WoW in Classic, joining the many popular streamers and players on Faerlina. For many players, raiding is a means to an end -- having the best gear in the game, in order to achieve their 'childhood dreams': rank 14 in Classic WoW. The super prestiguous titles: Grand Marshal and High Warlord.
Why should I buy a Classic PvP honor rank boost?
Farming honor, and PvP ranks takes an incredible amount of time in effort. Our professional and dedicated boosters can help you reach your goal in Classic, or help you with the battleground reputation and boost your character towards full Best in Slot gear!
Part of the reason why rank 14 is so highly desirable in Classic WoW is the fact that a player cannot choose their title, like they can in Retail. That means that, if you are rank 3, you will be 'stuck' with that title and you won't be able to change it. This caused a lot of players to pursue higher ranks but they didn't find enough time or will power to endure the lengthy farm: it requires just as much time as a full work schedule, or even more, for the most dedicated players! Another part of the reason is the absolutely legendary gear and gear sets. There aren't many in Classic: there's Tier 1, Tier 2, Tier 2.5, Tier 3, and the PvP set, which becomes fully unlocked at rank 13 with the final piece being available at rank 14: the weapon.
One might argue that the full PvP set is even more prestigous than Tier 3. It might not be the best performing (although some pieces are undeniably Best in Slot for some classes), though the aura that follows one's character when equipped in High Warlords' or Grand Marshals' set. With that in mind, the competition for rank 13 and rank 14 becomes VERY HIGH. This means that players will be playing for 16 hours a day, 7 days a week to obtain the rank, and to keep it.
New Classic players might be infamiliar with the 'decay' feature: in essence, a player needs to stay active on the PvP ladder in order to preserve their rank. If someone obtains a significantly higher amount of honorable kills, and honor points, they will lose the rank. Fortunately, they don't lose the ability to weild their armor! So, if you decide to farm rank 10, or rank 13, you will be able to permanently keep the gear rewards!
It would be unfair not to mention the fact that Classic PvP is incredibly fun. The large array of consumables, rare trinkets, items with miscellaneous effects all contribute to the dynamic and game balance. Old players will remember the good old days where you can just sit outside of Orgrimmar, or Ironforge, and duel with familiar friends (or enemies!) for hours on end. Duelling culture is very strong in Classic WoW, and the Classic Duel Tournament, aka Classic Dueler's League hosted on Faerlina is there to show it - featuring an incredible prize pool of $50,000!