WoW Classic Mounts
Trustscore 5/5 | 11,308
WoW Classic lvl 40 and 60 mounts
Get your lvl 40 or lvl 60 mount. Account sharing required.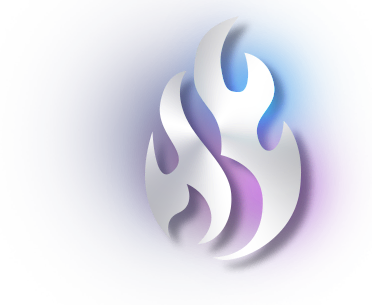 WoW Classic Mounts
Mounts in Classic WoW have a very significant place in the hearts of many players. There's not many of them, which is why every single mount has a distinguishing look and feel, and tells a story about the player. The major division across all mounts comes at this point: a rare, with added 60% movement speed, and the epic mount, adding 100% movement speed.
Travelling around in Classic takes a lot of time. One can clearly imagine what it would be like running around Tanaris on foot, and they get to appreciate their mounts very much. Similarly, once one approaches level 60, and starts encountering max level players on their epic mounts, one realizes the privilege and the quality of life that the epic mount provides.
Time is of great value to all of us, no matter how much of it we have, and having an epic mount can save you 5 or even 10 minutes, just to get from point A to point B. If you had short pathings - from the bank to the auction mount or to the flight path master, that's a lot of extra time for having a mount that's almost twice as slow.
Why should I buy an epic mount boost?
Farming the gold necessary for the epic mount can really take you a long time. There's a lot of variables: the economy on your realm, the population on your realm, your class, as well as your gear to some extent.
We, at Blazingboost, can save you tens of hours of tireless mining, herbing, or just killing mobs, and fighting off the enemy faction as you progress toward the 900g-1000g mark. Even if you are a Paladin or a Warlock, surprised by the difficulty of the mount quests, our experienced boosters will help you reach your goals quickly!
If you keep getting close, but you spend gold on consumables, or you want to gear up an alt - we have the solution for you!
Unlike Retail, or even some older expansions, riding skill is the relatively 'cheap' part and the mount itself is the more expensive part of the Epic mount package. Because of this, mounts that are obtained by other means, such as a loot drop, or having them learned from your class trainer (Warlocks and Paladins have this priviledge), are very exclusive. Even the more mundane ones, such as the Charger or the Dreadsteed have a very distinguishable look. They look way cooler than the average mount! Although these are quest rewards, the mounts are far from free - the questlines are oftentimes very difficult and in their processes, a lot of expensive items found on the auction house are necessary for its completion. Some of the other exclusive mounts are still favorites even 15 years later, and one of them is definitely the Swift Zulian Tiger which becomes available in phase 4!
Another very rare mount is Winterspring Frostsaber, but not because of its low drop chance or something similar. Obtaining this mount is one of the most notorious Classic grinds. It involves fighting in a contested area with high level mobs, and it is hard to put a number on the kill count required.The farm lasts well over a mount, and starts with becoming Exalted with Darnassus which is a no small feat in itself. With that said, this service is limited to Alliance players. For even the most dedicated players, this farm can last well over 2 months.