Buy WoW Molten Core Piloted Runs
Trustscore 5/5 | 11,308
Screenshots of boss kills and loot rolls
Our booster will log your account and pilot your character through a successful MC run. Screenshots will be taken to prove the raid clear and loot rolls.

10/10 MC - Piloted Run
€149.00
Screenshots - Roll on loot
10/10 MC - Piloted Run
Our booster will join a 10/10 (Full Clear) MC run and roll on loot. Screenshots will be given to you

6/10 MC - Piloted Run
€89.00
Screenshots - Roll on loot
6/10 MC - Piloted Run
Our booster will join a 6/10 MC run and roll on loot. Screenshots will be given to you.

4/10 MC - Piloted Run
€59.00
Screenshots - Roll on loot
4/10 MC - Piloted Run
Our booster will join a 4/10 MC run and roll on loot. Screenshots will be given to you.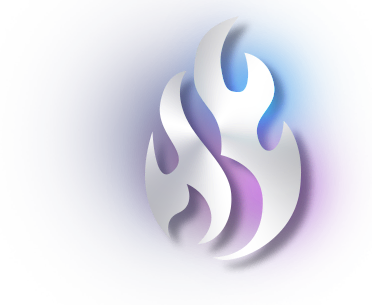 WoW Classic Onyxia's Lair
Onyxia's Lair, along with Molten Core is one of the first 40-man raids to be opened in Classic and available for players in Phase 1 and 2. Although Onyxia doesn't drop any Legendary items or materials associated with them, some of the loot involves quest items such as Mature Black Dragon Sinew which is a quest item for Hunters, and Head of Onyxia. Although these items might not be Legendary by the color of their name in-game, they are Legendary by status. Onyxia drops Tier 2 helmets for every class, and, these items are some of the most recognizable in the entire game, even in Retail!
Such items are, for example, Bloodfang Hood, which inspires fear and awe in the opposing faction. A Rogue wearing this hood, after opening with a cheap shot, pretty much signals that their enemy is dead in a matter of seconds - unless they're well geared too! Some of the other head pieces worthy of a mention are definitely Judgment Helmet which give the distinguishable Paladin appearance, or the Nemesis Skullcap for Warlocks. It is important to note that for most of the Classes, these items will stay Best in Slot, pretty much until Naxxramas is released, so it means that they will be used for progression in Naxxramas and Ahn'Qiraj! Securing a Tier 2 item early on will mean a lot for your characters performance.
Turning in Onyxia's Head will grant you a quest reward: you can choose between a Neck for Physical DPS, a Ring for casters, and a Trinket for tanks.However, the Neck reward is considered completely BiS for any physical damage dealer, whereas other rewards have decent alternatives.
Why should I buy Onyxia's Lair boost?
If you had no luck finding an appropriate guild for you, or you don't have enough time to raid, but you're still looking to keep your character up to date, our Onyxia's Lair boosting services are designed for you! Our boosters have years of experience, and know the encounter by heart. Their performance will surely be impressive, and you will be recognized a great and a knowledgable player on your realm.
Our services come in two different options: Selfplay, and Piloted services that involve account-sharing. Account sharing is always risky, but we did our best to provide the best protection on the market, using our signature Software: Safecarry.
Check your realms availability for a run in Onyxia's Lair, with no-account sharing! You reserve particular pieces of loot!
But, before you can enter Onyxia's Lair, you must be attuned!
What are attunements?
Attunements usually come in the form of a key - typically for dungeons, but for raids, they present themselves as quest chains. You need to be close to level 60 to be able to make ANY progress on these. For some parts of the quest chains, you need to venture to UBRS and it's very difficult to get invited unless you're level 60 already.
If you're looking to skip the queue, our boosters at Blazingbost can save you a lot of time by completing a Molten Core attunement or Onyxia's Lair attunement for you! Be prepared for any challenge on the horizon.
Why should I buy Onyxia's Lair Attunement boost?
Attunement to Onyxia's Lair has a very difficult quest that can take a long time to finish. It includes a visit and clear of Lower Blackrock Spire, and Upper Blackrock Spire, but as well as many Elite quests in the open world which are practically impossible to solo! Finding a group for these quests can take you a very long time.
Buying Onyxia's Lair attument boost, at Blazingboost can save you many hours spent in Looking for Group channel.
If you tried to pug, receiving Onyxia's Head might seem completely impossible. It is almost always reserved, so you cannot even roll on it! Our boosters can do the same for you! Our booster will create a PuG run on your realm and make sure that upon the boss kill, your character loots the quest reward.
https://blazingboost.com/wow-classic/buy-wow-onyxia-lair-boost/piloted-clear-head
This service is also available in Selfplay, without account sharing! So check your realm's availability and purchase Onyxia's Lair clear with the Head of Onyxia reserved, just for you!
https://blazingboost.com/wow-classic/buy-wow-onyxia-lair-boost/selfplay-clear-head