Buy Molten Core Selfplay Boost
Trustscore 5/5 | 11,458
Gear reserved on specific bosses
Our booster will form a raid and reserve loot for your class on the specific bosses you require. Choose the amount of bosses you want the group to finish! Check specific service's loot rules for more details.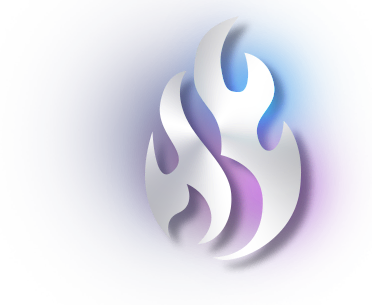 Molten Core WoW Classic Raid
Molten Core is probably one of the most memorable Classic experiences. Players still remember their ventures into the epic 40-man raid over ten years ago. The incredible rewards from this raid left such an impression on its audience that it was re-visited and re-explored over the years on private servers. Part of the reason, of course, are legendary items: Sulfuras, Hand of Ragnaros and Thunderfury, Blessed Blade of the Windseeker which haunted the trade chat for a decade. These are some of the most iconic appearances for a character, even today. These items truly inspire awe, and their wearers are some of the most respected players on the realm.
Of course, Molten Core is the first instance where the infamous Tier 1 sets are available. These items are absolutely fantastic and are best in slot for almost every class, due to the set bonuses that they offer. Set bonuses are a feature that is one of the trademarks of World of Warcraft and the feeling one gets once completing a set, or unlocking a tier bonus.
There is no transmogrification in Classic WoW, so one way to immediately tell the weight of an in-game character is simply by recognizing some of the items they have. Any character fully decked out in Molten Core gear shows that they mean business. If you like PvPing, these items will truly inspire fear in the opposing faction, they will try to avoid you!
Before you may enter Molten Core, you first must be attuned!
What are attunements?
Attunements usually come in the form of a key - typically for dungeons, but for raids, they present themselves as quest chains. You need to be close to level 60 to be able to make ANY progress on these. For some parts of the quest chains, you need to venture to UBRS and it's very difficult to get invited unless you're level 60 already.
If you're looking to skip the queue, our boosters at Blazingbost can save you a lot of time by completing a Molten Core attunement or Onyxia's Lair attunement for you! Be prepared for any challenge on the horizon.
Why should I buy a Molten Core boost?
If you had no luck finding an appropriate guild for you, or you don't have enough time to raid, but you're still looking to keep your character up to date, our Molten Core boosting services are designed for you! Our boosters have years of experience, and know these encounters by heart.
Buy a Molten Core boost at Blazingboost, and have a chance to win some truly epic items!
Our services come in two different options: Selfplay, and Piloted services that involve account-sharing. Account sharing is always risky, but we did our best to provide the best protection on the market, using our signature Software: Safecarry.
Check your realms availability for a Molten Core run, with no account sharing! You reserve particular pieces of loot!
https://blazingboost.com/wow-classic/wow-molten-core-boost/selfplay-gear-reservation