Road to gladiator
Our most successful package so far. Tailored for your needs.
Play with the best and get Gladiator with your own hands. Believe in yourself!
Details and FAQs

?
Road to Gladiator was a huge success in BfA.
Shadowlands will not be different.
The rules:
This package follows the concept of our Selfplay services, which have a targeted goal and are not strictly hourly based.
With Road to Gladiator, a pro of your class will teach you the basics, help you practice and he can even watch your own gameplay if you stream some arenas. You will know how to play at 2400+ if you focus enough.
You have up to 12 hours to get 2400 rating and 50 wins with our pros. Recommended starting rating is 1800+.
Whenever you have your Gladiator title and mount, the service is over, even if you have played less than 12 hours.
If the time expires and you are not done yet, you can add extra time from our Coaching section.
How long does this take?
It usually takes around 14 days if you are able to play often. We purposefully split gameplay sessions so you do not feel rushed with new team mates at high rating.
If you want to get it done in a shorter amount of time, you can choose the Express option.
Is Gladiator guaranteed?
Unfortunately it is impossible to ever guarantee a result with a Coaching or Selfplay service.
However, we enable this service when it is VERY POSSIBLE to get Gladiator.
Ratings are inflated and 97% of our customers with 1800 3v3 BFA experience have made it.
POSSIBILITY TO EARN
GLADIATOR ON 2400+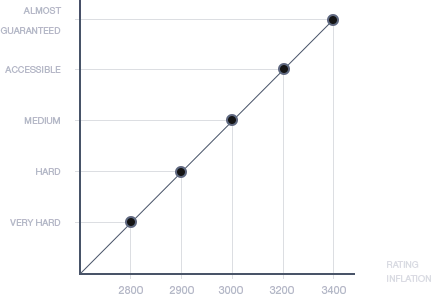 A pro of your class will teach you the basics to play on 2400+ rating

Personal teacher
+
The best comp and most friendly players will guide you!

3v3
Coaching
Shadowlands Season 4
Gladiator Requirements
2400 3v3 rating
+
50 wins above 2370
Rewards
Eternal Gladiator's Soul Eater
+
Why does Blazingboost suggest Road to Gladiator?
Our coaching managers will follow you through the process and know when it is best to push

In any case, you are in charge! Few potential examples:

Push all the hours ASAP, converting your x2 Personal Teacher hours in a 13th 3v3 hour.

Play a few 3v3 hours to gain synergy on 2000+, use your Personal Teacher hours (if you want), and push to 2400 when the ladder inflates later in the season.

Book your spot and practice on your own until 1800, record your gameplay and show it to your Personal Teacher. Afterwards, you can push Glad in 3v3.
One way or another, Blazingboost will help you obtain a Gladiator title and mount! These are completely SAFE ways to earn Gladiator and even Rank 1. Do not underestimate coaching services: earning Gladiator with your own hands is possible. For more information, you can mouse over the buttons below.
OUR SUGGESTIONS
HOW CAN YOU GET GLADIATOR THEN?
Our reviews
5.0 rating out of 28413 reviews