Our reviews
5.0 rating out of 28413 reviews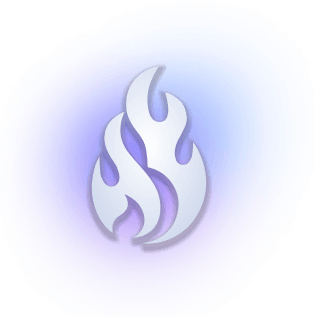 9.1 brought us a lot of new content and there is a lot more to come! With the latest WoW Shadowlands patch we can now explore Korthia, the new Maw region, and have now the possibility to let Sylvanas answer for her crimes in the Sanctum of Domination raid. New patch also added a few new systems to the game - new Torghast layers, Legendary items upgrade, and, of course, Shards of Domination. Buy our WoW Torghast carry service and you will be able to choose what you want at your own leisure!
Torghast now has 12 total layers per wing, but one less floor, expanding on the experience and providing even more rewards while keeping the individual runs shorter. Being the main of Soul Ash, the sooner you have it done, the sooner you will have your legendaries. Korthia is a brand new Maw zone to explore and is a great source of the starting gear. It also has a new reputation to grind (similar to Ve'nari in 9.0), that gives you an access to Alloy-Warping Facetor, which can be used to make sockets in your gear. Your covenant will not stay away and watch this time, you will now be able to participate in the covenant assaults in Korthia and get some great rewards and currency to help you along the way!
As already stated above, Torghast is the main source of Soul Ash and the primary reason to go through all the wings and demolish all the levels. In order to get your Legendary, as well as to update it in the future, you will find no other way than rampaging through the gates of Torghast. Other than Soul Ash, which is the primary focus, there are several different factors that you can develop during your visit to the Maw. In case you were looking for the Maw daily quests, or Styiga farms in order to get the socket unlock or Torghast upgrades, we've got you covered there as well.

In terms of Torghast in particular, you will have a plethora of services to choose from; unlocking Torghast, individual layers, Flawless Torghast Layer 12 runs, unlocking and completing the Twisting Corridors, and anything else in between. If for whatever reason what you are looking for cannot be found on the service page, please feel free to fill in a Service Request here, and our team will get you the best possible offer on your request!
Since our WoW Torghast and Maw boosts are one of our most sought-after services, we have invested a copious amount of resources in developing the most appropriate and safest possible selection of services and options. Depending on your needs and abilities, you are able to have a completely custom-tailored service that will fit perfectly within your schedule.
We offer both Selfplay and Piloted version of our Torghast boosts, so if you happen to not have the time to dedicate towards it but just want the rewards, we can also have our teams do it for you so you stay completely hands free.
However, we strongly suggest considering Selfplay services whenever possible in order to avoid any possible risks associated with your boost. Even though we employ state of the art software and methods to mitigate the risk as much as possible, we prefer maintaining a maximum level of transparency, so please be aware of all the risks associated with Piloted service.