Our reviews
5.0 rating out of 30639 reviews
The newest WoW expansion Dragonflight will be released on 28th of November. After our adventures in Shadowlands we're finally coming back to Azeroth. The new main area that comes with Dragonflight is called the Dragon Isles, the home of the dragons. It's going to be split into 4 zones: Waking Shores, Ohn'ahran Plains, Azure Span, and Thaldraszus. We'll follow the main storyline through these zones while leveling and learn about many secrets of the Dragon Isles along the way.

WoW Dragonflight will introduce a new system called Dragonriding, you'll unlock 4 different types of dragons while leveling and many customization options from different in game activities. This will make it possible for you to make a unique dragon mount for yourself and stand out from the crowd. Another big thing is the professions revamp, professions will have a lot more depth in Dragonflight and you'll really be able to take on a role of a master of your craft.
Along with these things, Dragonflight will have all the tried and true activities that we know and love, such as:
- a new Raid, the Vault of the Incarnates
- a new Mythic+ Season with a new seasonal affix (Thundering) and a new Keystone Master mount reward (Hailstorm Armoredon), similar to the last season of Shadowlands, the dungeon pool will be a mix of 4 dungeons from previous wow expansion and 4 dungeons added in Dragonflight
- a new PvP Season that will have a ranked arena solo queue mode (ranked Solo Shuffle), it will also come with new Elite PvP Gear Sets as well as new Vicious Saddle (Vicious Sabertooth) and Gladiator mounts.

Now is a perfect time to preorder a Dragonflight boost, we'll help you stay ahead of the pack and skip the boring and tedious grinds. Our leveling services will help you get to lvl 70 quickly and you won't have to worry about being left behind.
Like with previous expansions we'll be offering raid and Mythic+ runs that will help you get the best gear in the game, as well as fill up your weekly Great Vault.
Our Dragonflight PvP boosting and coaching services will help you reach your goals and improve as a player, whether it's getting to a specific rating or just getting to play with and learn from the best PvP players in the world, we've got you covered.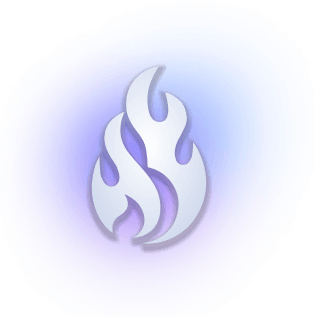 We've been in this business for over 10 years. We've started out in WoW and we have experience with many expansion releases. Our services are design to help you avoid the time-consuming aspects of Dragonflight and allow you to focus on things that you enjoy the most in the game.

In regards to our WoW Dragonflight services, with us you're getting:
- professional and experienced boosters and teams that have been working with us for years
- a truthful and precise time of completion for your orders
- 24/7 customer support, that's always at your disposal to answer any questions that you might have, or help resolve any issues
The biggest proof of our service quality are the 30.000+ positive Trustpilot reviews left by many of our satisfied customers. You're more than welcome to check them out here.
Leveling 60-70 preorders will start with the release of Dragonflight on 28th of November.
Raid, Mythic+ and PvP+ preorders will be worked on after the release of the 1st Season of Dragonflight on 12th of December.

Once you place your Dragonflight order you will need to join our "Contact Only" Discord server: "https://discord.gg/Sef6HKC". This will allow you to message our Discord support account "BlazingBoost SL#2022", even without a friend request. If you still can't find us, you can just send a friend request to that same discord.

After we confirm your order we will start looking for a booster for your service.
For piloted boosts we'll coordinate the login process once Dragonflight has been release and we'll keep you updated on the progress of your order.
For selfplay boosts we'll get you in touch with your booster, by making you a conversation on discord with him, there you'll be able to coordinate and work out the schedule of your service.
If you run into any issues at any point in your service, please make sure to contact our support, we're available 24/7 and we'll always work on resolving the issues as soon as possilble.