Our reviews
5.0 rating out of 30812 reviews
Jigglesworth Sr. is a slimey saber mount also known as Slime Cat mount. It's a reward for completing all three Shadowlands raids (Castle Nathria, Sanctum of Domination, and Sepulcher of the First Ones) while they have the 'Fated' affix, on Normal difficulty or higher. 'Fated' is a new raid feature in Shadowlands Season 4 in which every week one of the three raids will become Fated, and have a higher degree of difficulty (and better gear) for that week.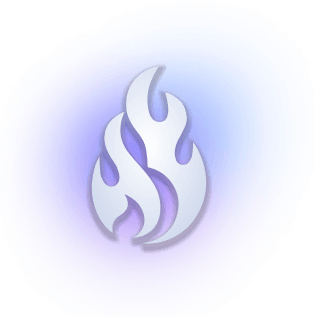 We've been in the boosting business since 2012. We are aware how frustrating it is to try to do anything through LFG, how toxic and disjointed players can be; especially if you are going for the big and important game content such as raids.
Our goal is to always offer the most experienced, friendly, organized teams which will make your experience enjoyable.You can learn a thing or two, and most importantly achieve your goals.
What you can expect from us, if you decide to go with our raid services:

- a truthful and precise time of completion for you order
- a good price with high quality of booster teams
- easy to use website chat and discord support
- that will help you with any questions about your orders (available 24/7).

Your consumer rights are safe and respected through our Terms and Conditions. We want to deliver a good experience and not only a service. Our Trustpilot can show you the amount of respect that we have towards our customers and that people already trust us. We have over 25 000 reviews and an excellent 5/5 rating.
According to our experience and statistics - Selfplay services are generally safe, since there is no account sharing involved, hence why we always suggest to choose Selfplay, when it is possible, in fact - Selfplay is the safest option available on the market today.
However, if you have no time to dedicate towards the raid, Piloted versions of the service are available as well! Our booster would log onto your character and perform the raid with his team.
Piloted services can carry a small risk, that is why we always recommend Selfplay whenever possible.
So choose whatever type of service you want: in case of Selfplay you will be able to enjoy the raid from the front seat and feel the excitement of various boss battles;
for Piloted we will use any protection available to make your account as safe as possible. Whichever type fits your needs, it's available for the taking.
In case you have ANY kind of doubts or questions about safety, please contact us and we will find the most efficient and adequate way to do this service for you.
Once you place your Sepulcher of the First Ones Raid order you will need to join our "Contact Only" Discord server: "https://discord.gg/Sef6HKC". This will allow you to message our Discord support account "BlazingBoost DF#2022" for SL, even without a friend request. If you still can't find us, you can just send a friend request to that same discord.
After we confirm your order we will start searching for available teams. Once we find a team for you we will make you a chat in discord with them and inform you when your run is going to happen. In case you purchased the run from our raid calendar, we will skip the searching part, since there is already a team available and the run is scheduled.
From that point, you just need to be available on discord, and available in game in time for the raid.
You will be invited, or asked, to join our raid group and then the best of our players will boost you through the Sylvanas Windrunner Mythic raid.