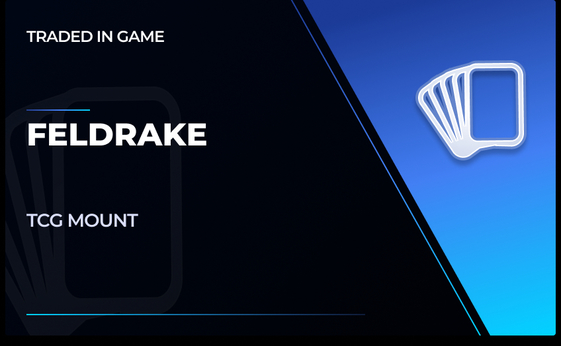 Description
We will get you the Feldrake TCG mount. We will trade the mount with you in-game.
Requirements / Rules
Email Verification for anti fraud protection
In-game trade
The mount is usually in stock, but if it is not, we will contact our supply and get it for you. In case of delays, you can have a refund and buy again as soon as it's back in our possession.