Our reviews
5.0 rating out of 19142 reviews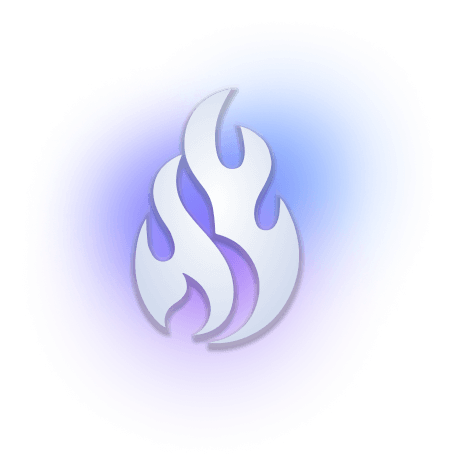 WHY SHOULD I BUY A SHADOWLANDS GLAD BOOST?
Reaching the title of Gladiator is an incredibly difficult task. It shows the world that you are a part of the absolute top of the PvP playerbase. Even if you are an exceptionally good WoW player you might not be able to reach Gladiator on your own, and it really takes a savant to reach R1. Luckily for you our boosters are professional players who have reached R1 multiple times and participated in competitive tournaments such as Blizzcon. Your probability of reaching Gladiator or R1 in Shadowlands are literally dozens of times higher if you entrust this to one of our professionals rather than trying to do it yourself! Fortunately for you, if you buy our Gladiator boost today, you can have it by the end of the season!
WHAT ARE THE REWARDS FOR REACHING GLADIATOR?
Once you have finally reached Gladiator, you will permanently unlock the Gladiator achievement.
You get a permanent Feat of Strength specific to the season in which you have achieved Gladiator.
To be awarded the title of Gladiator you will first have to pass the stages of Combatant, Challenger, Rival, and Duelist. We can easily arrange a carry to Gladiator in Shadowlands for you, and you will completely skip all the previous stages and titles! You will therefore gain Feats of Strength for all of these in addition to the Gladiator Feat of Strength.
A special, rare and unique mount is awarded to those who reach Gladiator as well! The mount is permanent, and each season you reach Gladiator you are awarded a new unique permanent mount.
WHAT IS THE ARENA GLADIATOR IN SHADOWLANDS?
Our WoW Gladiator boost solely focuses on boosting your Arena rating until you acquire the title of Gladiator. The top 0.5% of players on the Arena ladder used to get the title Gladiator, however, this has been changed since BFA, and has remained in that state since then. You will now earn the title after winning 50 games on 2400 3v3 Rating. Rank 1, on the other hand, can be obtained if you end up in the top 0,1% of the 3v3 ladder (usually above 3000 rating) at the end of the season. You will receive a permanent title upon reaching either Gladiator or R1. Thankfully for you, our Road to Gladiator service in Shadowlands has you covered!
HOW DOES THE ARENA GLAD BOOST WORK?
We used to sell these boosts solely with Account Sharing, with a professional player logging your account and reaching the required rating for you. Unfortunately, Blizzard has drastically changed attitude and is now targeting Arena Piloted boosts more than ever. Due to this, we have devised multiple ways of countering this, but the risk is always there.

However, we have also devised ways that don't include Account Sharing at all. You will be able to completely personalize your WoW Gladiator boost, and make sure that your Road to Gladiator is just the way you have imagined it.
However, if you simply don't have the time to dedicate to it yourself, doing the service Piloted is also a more than valid option! We use multiple methods to minimize the risk as much as possible for all Piloted services, and these include:

SafeCarry - a proprietary piece of software made specifically for us and our customers. It is a completely safe, lightweight application that allows your booster to seamlessly connect to your account, making it seem as if you are playing it from your machine as much as possible.
VPN - we also incorporate the use of a VPN, which we use in case you are unable to maintain SafeCarry on your PC as reliably as possible, since our booster will not be able to connect to your account if something happens and SafeCarry is turned off or disconnected. Our booster would connect to your preferred VPN location and exclusively play while connected over VPN.
Other than that, all of our boosters are specifically briefed on any and all situations that might happen to bring your account at risk and how to avoid them. We are in constant communication with our boosters, and in turn, with you, so you will be up to date with all information regarding your order.
WHAT ARE THE ALTERNATIVE OPTIONS YOU SPEAK OF?
Coaching - Coaching services truly provide you with everything you need to become a better player. 2400 rating is easier than reaching the top 0,5%, which is usually around 2700-2800. Due to this, Gladiator is now more accessible than ever! Playing with the right players is basically the only thing that will allow you to get to this rating. If you are willing to learn and put your time in, you can do it! Even if you fail one season, you will get closer and closer as you gradually improve. Coaching is hourly based and gives you a lot of customization in the approach that you want to take.
Buying an account - The account section is very handy if you want to have access to a Gladiator or Rank 1 character, on a new and fresh account. There are no risks involved, and we would not advise you this option if we did not completely trust it. You can also save A LOT of money with it! Many characters have a lot of Gladiator mounts, and cost as much as one Gladiator piloted used to cost before. We have helped many customers with this service, and they were very satisfied about their choice as we guarantee a character of a Gladiator/R1 degree for a lifetime. If you lose access to the character for a fault that is not yours, we are obliged to get you another one.
100% Title Guarantee (Rank 1 / Gladiator) - With this option you are requesting that we build a character for you from A to Z. We will prepare it for you during the season, and give you access to a new account with the character ready to be played!
Our booster will create the character on a new account, and get it to level 60, gear it up, and earn Gladiator or Rank 1 on it, depending on your preferences.
Once the rewards are earned, we will deliver this account to you, or if you've chosen to merge it with your main account, we can do that as well.
We guarantee this character for a lifetime. It is yours for the keeping, forever.
The difference with the Account option is that we will prepare a character just for you, instead of you having to pick one of the available characters from the list!