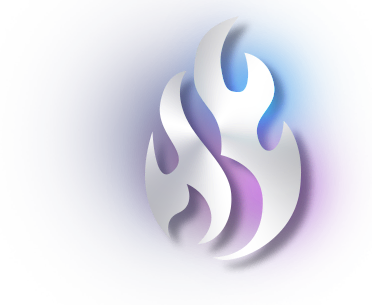 What is Leveling?
With each new World of Warcraft Expansion the maximum level limit of characters is increased. This is known as the "level cap". When World of Warcraft was released for the first time, characters were limited to level 60. Since it is a "hard cap", no experience can be accumulated once you have reached the maximum level. Six expansions later, the level cap in Legion is level 110. When a new expansion comes out there is an immediate rush to be among the first to reach the level cap. This is not just because of a desire to show off, but also because a whole section of game content is restricted to players who have reached level 110.
Distinguishing between lvl and ilvl.
An important distinction to bear in mind is the difference between lvl and ilvl. lvl is the level of your character. So far, a character's maximum level is level 110. ilvl is short for item level and is usually used to talk about the level of your gear. Max ilvl for legendary items is ilvl 940. World of Warcraft players will put requirements both in lvl and ilvl when recruiting so be sure not to confuse them .
Blizzard's leveling boost.
With more recent expansions Blizzard has allowed players to buy a "Level X Character Boost" where X is the level cap of the previous expansion. For example, when Legion came out, Blizzard released a "Level 100 Character Boost" so players could get a character to level 100 immediately and rush into the new expansion. This is why Blazingboost only offers boosts from level 100 to 110. You can acquire a boost up to level 100 directly from Blizzard.
Staying away from Botters.
Make sure you do not purchase a leveling service from any company that looks suspicious about the completion of their service. One of the most important things you have to understand is that our players DO NOT USE BOTS to level your character up. Our boosts will rarely be completed over night because our players sleep and actually play by hand. However, they will definitely not go to bed until your service has been completed if you select one of our Super Express options!
Why should you buy a leveling boost?
The biggest reason to want to reach the level cap as quickly as possible is that a significant section of the game content is limited to players who are level 110.
Dungeons: While you can access some of Legions's dungeons before reaching level 110, such as Eye of Azshara, Halls of Valor, Neltharion's Lair and Darkheart Thicket at level 98, and Violet Hold at level 105, ALL of the dungeons in Legion cannot be played in any other mode than Normal unless your character is level 110.

Raids: All Legion Raids require you to be level 110. For Blizzard Raids are supposed to be the most difficult and challenging experience in the game. It is only logical that your character needs to be top level before accessing them.

Gear: You need to reach a minimum character level to put on gear and of course the better the gear the higher the required character level. This is also true for mounts and other items. Getting to level 110 quickly can allow you to enjoy the game to its full potential immediately.

Community: Since players only want to play with the best (which is kind of obnoxious, but a reality nonetheless) it is a lot easier to find people to play with or a guild if you are higher level. Hiring Blazingboost to help you reach level 110 will significantly increase your overall gaming experience.

Saving time: Leveling from 100 to 110 can take days for the average player. Our levelers, instead, can actually get you to level 110 within 8-18 hours, according the option you select. They are lightning fast!

Being able to play an alt: After enjoying the game on your main character and class, most players will want to try out a new class. Leveling again up to 110 can be tedious and boring as you feel you have already experienced the Leveling content - this is where BlazingBoost comes in! We will do it for you.
How does a leveling boost work?
Current Level: Our service is packaged to cater for people who have characters lvl 100 or higher. If you have a character lower than lvl 100 that you want boosted, contact us and we will see what we can do for you.

Desired Level: Of course we advise you to aim for level 110, but we give you the option to choose a different level if you are aiming for something else.

Account Sharing: All of Blazingboot's farming services, including leveling, are Account Sharing services. This means that you allow a booster to access your account so he can boost your character for you. We don't allow self-play for Farming boosts because speed is essential.

Safecarry: Blazingboost has been in business since 2012, we are a very professional company. To ensure the safety and privacy of your account during our boost we have a program called Safecarry. Safecarry allows us to play your account and avoid an account lock. This is the BEST PROTECTION you can get! This way, Blizzard will NOT automatically detect the access from another computer to your account. The program is updated regularly to assure your protection and to reduce the risk of disqualifications (which would make you ineligible for PvP titles) as much as possible.

Options: We offer many options for our leveling service. The options allow you to bundle multiple farming services, such as 3rd Relic slot, together. Selecting these options will be cheaper than buying each boost separately. Other options, like world quest or super express have other effects on your boost which will be described below.

First contact: Once you have purchased your boost with all its options we will add you on Skype. We will exchange information and coordinate with you at what time it suits you best for our booster to perform the service you asked for.

Keep on playing: Once we have established contact with you, you can go on playing on your account until the boost starts. Bear in mind that the sooner and the longer you allow our booster access, the faster they can be done.

Constant support: You can contact us via the direct chat on our website at any time if you have questions about our services.
What are the options?
Access to world Quests: We will get you FULL FRIENDLY REPUTATION with all the factions in Legion. This will open access to exclusive game content, like World Quests.
Speed boost: Your order goes to the top of the to do list. This CAN CUT THE BOOSTING TIME IN HALF.
Super Express: SERVICE COMPLETED WITHIN 12 TO 18 HOURS! We refund the cost of this option if we do not meet the deadline. This option also explains you how we do not use any bots. Not even the fastest bot can complete a leveling service this quickly - it requires human expertise and experience, which guarantees the quality of our boosters and their hand-completion of the service.
3rd relic slot: Once we are done leveling you up, we will finish your Order Hall campaign which grants an extra relic slot in your Artifact Weapon. MUST HAVE FOR TOP PLAYERS.
Full Honor Talents: Once we have leveled you up, we will get you to Honor level 50 (Prestige Rank 1). ACCESS TO ALL PVP ABILITIES.
+10k Order resources: We will earn 10 000 Order resources which is a currency you can use to buy ARTIFACT RESEARCH, GEAR UPGRADES and recruiting followers.
Do you bot Leveling services?

ABSOLUTELY NOT. Regardless of the many Blizzard's banwaves for Honorbuddy, our customers have never been hit. We ONLY work with players we know for a long time that have given proof of hand-playing their boosts. In fact, we always assign leveling services to boosters who have not caused any ban or suspension to customers that were assigned to them.

What happens to all the gold, gear, items and resources you drop during the boost?

You will keep all of them in your bags!

Can you boost professions at the same time?

No, sorry, we usually do not do that. However, you can always make a specific request on our Live Chat and we will always try to satisfy you.

What are Order Resources?

Order Resources are a form of currency than runs your Legion Class Hall. Order Resouces can be acquired through Class Hall Campaigns, World Quests… and are used in Artifact Research, Upgrading Class armor and Recruiting troops among other things.

What is reputation for?

Reputation with Legion Factions gives you access to World Quests. The Quests have rewards of their own, but they also give access to exclusive content like dungeons.

What happens right after purchasing?

Once you have completed the payment, we will add you on Skype (don't forget to include it on the checkout - if you don't, you will be notified on your WoW Email) as soon as possible in order to unlock your account. After getting in touch with you, we will start working on completing your service within the deadline. You will still be able to play unless we tell you not to.

Will you need to unlock my account?

As explained above, thanks to Safecarry, you will not have to unlock your account or change your password!

Can I choose the boosting time?

Yes, we will definitely do our best to accomodate any request. Remember: the longer you stay online, the slower the boost will be.

What does "Duration" mean?

The duration of our services reflects the ETA - the estimated time of completion for the service. Our Leveling boosts are mostly completed within 1-3 days; however, we will very carefully follow your timing requests in case of your selection of our extra options, such as SUPER EXPRESS. In this case, we will have to respect the 12-18 hours estimated time or we will have to refund you the extra cost!

How can I have a discount?

Discounts are given to returning customers thanks to their Blazing Points. 3% of what you purchase always becomes Blazing Points (1 BP = 1€) which you can use as discount for your future services. We also can offer discount codes in specific situations on our LiveChat, especially if you decide to buy a bundle of services. You can also find a list of discounted services here

Do you allow refunds?

Yes, we certainly guarantee you a refund in case we can't complete the service for a fault of ours. Please check out our "WHY US" page in order to see that we are a registered company and that we have the legal responsibility of Your money. Terms and Conditions also explain everything of relevance for your refund guarantee. In case of extra options not being completed in time, we can always refund the extra cost you have added. (Example: You select Super Express but the boost still takes 1 day. We will refund you the Super Express extra cost!)

Who is going to boost me?

Leveling services are strictly completed by players who DO NOT USE ANY BOTS and ONLY PLAY WITH THEIR OWN HANDS. This is the key of our Leveling service! Last but not least, our levelers are extremely fast and are actually able to complete a 100-110 boost in 12/18 hours. You can't find anyone faster.