Our reviews
5.0 rating out of 26514 reviews
One of the most premium TBC raid boosts is farming the Warglaives of Azzinoth legendary sword, that is part of Twin Blades of Azzinoth set that drops in Black Temple from Illidan Stormrage. To get the Warglaives on your own, you'd need to be the best DPS in your guild, or an officer, or the guild master. This would take a lot of time and that's obviously what busy gamers lack. We are here to help!
Our guilds will reserve a spot every single week in their weekly Black Temple clear. You will be invited to get Illidan kills and if the Warglaives drop, they will be yours! The service is guaranteed to last until the Warglaives are in your bags.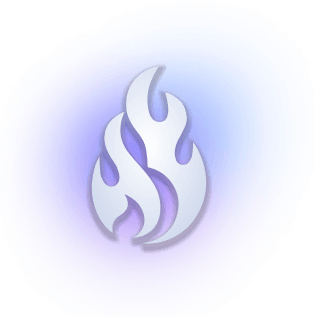 A legendary weapon wielded by Illidan Stormrage himself, Warglaive of Azzinoth is the main hand component of the Twin Blades of Azzinoth set. Obtaining the Warglaives of Azzinoth is very straightforward: Defeat Illidan Stormrage within the Black Temple raid. Both Warglaives of Azzinoth have a drop rate of approximately 5% and only Rogues and Warriors may equip the warglaives.
Once you place your TBC raid boost order you will have to join our Discord server for contacts: "https://discord.gg/Sef6HKC". This will allow you to message our Discord support account for TBC, "BlazingBoost Classic#4507", even without a friend request. Alternatively, you can just send a friend request to that same discord.
At that point, we will start looking for available boosters and we will let you know when someone is ready to start. We will proceed with the service if you give us the green light.
If you choose a Piloted boost, our booster will be using a VPN or program called 'Safecarry'(stronger specific VPN), whatever you wish to choose. That program gives a higher protection but we want to give you the opportunity to choose, as account sharing services carry inherent risks.
For Selfplay services instead, which we encourage, we will make you a group conference, on Discord, with your assigned team. Our discord support will be available for you the whole time too, for any additional questions, doubts, pretty much anything, 24/7.
We've been in the boosting business for over 10 years. We are in touch with the strongest teams in WoW TBC who can complete Illidan kills with you, reserving you all loot.
Nowadays people often have less and less free time and they are looking not to waste it. Joining a guild and having a guaranteed drop, reserved for you, is a nightmare. You'd need to be the best dps, or an officer, or even the Guild Master. Quit wasting time and let us help you with weekly kills - the Warglaives can be yours!