We love sherpas. we hate hacking.
See Bungie's recent post and our new policies
How we prevent and fight hacks
We do a lot of screening and tests. We check every game before paying any pros. If any stats is suspicious, we preemptively block that pro. Your safety is our priority.
Sherpas are getting cheaper
We constantly work on lowering sherpa prices. They are becoming the inevitable standard due to their safety.
Don't trust liars
Bungie is making it clear: recoveries are targeted and not safe. We want our customers to only go for Sherpas.
Sherpas are fun
During a Sherpa service, hacking has no space. You can see if anything is suspicious in your fireteam. Learn and have fun with legit pros!
WHY BLAZINGBOOST FOR YOUR DESTINY 2 SERVICES?
strong entry barrier for our players
Our recruitment team is ran by professional Destiny 2 players who experience high-end content.
It is not very easy to join our roster, and to stay in it. We test our players quite often.
This guarantees a high quality of service, as we want to serve our customers with the best players the market has to offer.
your consumer rights are always safe
We want you to shop with a peace of mind.
If you are unhappy about your assigned player or anything goes wrong, we will always refund or compensate you according to the case.
If the order has not been setup yet, you can ask for your money back. You are in control.
your safety is our #1 priority. Go sherpa!
Playing with pros and learning along them is the future. In fact, Sherpa and Coaching services have been a growing trend for us in the past two years.
We actively promote the safest and most enjoyable services as we do not want to get you banned. Recovery services (account sharing) will not last forever and we are ready to embrace this change with open hearts.
BlazingBoost was founded in 2012 with the goal of serving the gaming community with professional services. We have since branched out to multiple games, including Destiny 2!
Our journey into Destiny 2 started back in March of 2020 and we have done our best to transfer the same values we had for our other games. Therefore:
- We do not allow any kind of cheating or exploitation of game mechanics in any form or way. Our Destiny 2 boosting service providers are regularly tested to make sure that the experience provided is entirely safe in that aspect.
- We mainly offer Destiny 2 services that help our customers become better players, so that they can experience the content at the highest level themselves. Our main focus and what we always recommend is Sherpa services for any Destiny 2 carry.
- One of our main goals is to provide a real opportunity to professional players to earn from the passion they have for the games they play. We have a high standard for the people that work for us and we assure that they are serious and mature with detailed background checks.
- If the Destiny 2 service you have with us is not going well or you encounter issues of any kind, feel free to contact us and we'll do the best we can to compensate you accordingly or issue a refund. Our main concern is your experience with us and to protect your legal consumer rights.
We are happy to serve you with a Destiny 2 Boosting service that focuses on you, the customer. When shopping at BlazingBoost, you are not just buying a gaming service but a whole experience, provided by gamers who want to let you feel comfortable in every interaction with us, starting from your first Livechat message to our team, up to completing the hardest content in the game with one of our fireteams!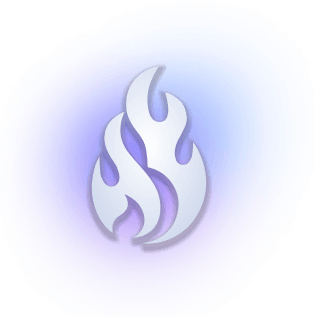 What does buying a Destiny 2 boost mean?
Destiny 2 is a large online game with a lot of content spread across different types of activities. From simple Vanguard strikes and Gambit matches, to raids and their mechanics, to hard end-game activities like ultimate PvP skill-testing grounds called Trials of Osiris, or PvE challenges like Grandmaster Nightfalls and Vow of the Disciple or the King's Fall Raid.

Getting a Destiny 2 boost or a Destiny 2 carry means you will get a professional and an experienced player to help you with any of these activities. Whether it is them playing on your account or playing with you in your fireteam, they will ensure that you complete that King's Fall raid, or get you the new raid Exotic Weapon - Necrochasm. These are few examples of course, but the goal is to help you in any area of the game!
As an official company stance, we strongly encourage playing with our pro players with Destiny 2 Sherpa and Coaching services, both in PvE and PvP.
Ultimately, getting a Destiny 2 carry will save you tons of time and stress, as you don't have to go through the hassle of forming a competent fireteam, having to deal with toxic teammates and eventually fail in mechanics and waste your precious time. With our D2 Carries, You will be able to breeze through your favorite Destiny 2 activities efficiently and hassle free.
Is getting a Destiny 2 boost cheating?
Absolutely not. Cheating programs allow you to fly, aimbot, and so on. Those activities are completely disconnected from the nature of boosting services.
When you buy a Destiny 2 boost or carry, you are hiring a pro player that knows the game inside and out, having completed content hundreds of times at a very high level. We connect you with these amazing players. We ensure they serve you with precision and professionalism thanks to our in-depth quality control team, which indeed stops any cheater or hacker from ever joining our roster.
After all, think about it: the game is centered around having help while playing it. Grandmaster Nightfall asks for three players relying on each other because of the sheer firepower needed to deal with those tough enemies. Crota's End requires 6 people coordinating together and having the knowledge of raid mechanics passed down by those who did it first. In essence, it is no different than asking a friend to join your party, helping you complete that content
Why should I buy a Destiny 2 carry?
As with many online games, there is always some grind involved. Maybe it's just tedious and repetitive, or maybe you just do not like the activity itself. We all have to lead our daily lives which can sometimes take a lot of our free time. Are you working long hours? Do you have a family with kids? Maybe you just don't like repetitive tasks or maybe you are not a PvP player, but you want the Igneous Hammer Adept Handcannon? We can help you get all of that.

Our Destiny 2 boosting services are tailored to your needs. Why spend your time completing King's Fall for the 50th time to get Touch of Malice, when you can have our booster do it for you? In that way, the time that you have for gaming can be spent on activities that you enjoy doing, without any stress or distractions.
Why should I trust BlazingBoost for a Destiny 2 boosting service?
We have been in business since 2012, developing the quality and reputation of our boosting services. Our main goal is to provide the best possible customer satisfaction, which is reflected by having 34.000+ five-star reviews on TrustPilot. As such, you can always count on:
- 24/7/365 Discord support and pre-purchase LiveChat support
- Hundreds of boosters at your disposal
- Consumer legal rights respected
- Cheat-free services
Is buying a Destiny 2 boost or a carry safe?
Yes, Destiny 2 Sherpa (Selfplay) and Coaching services without account sharing are 101% safe and they are the

growing trend.

BlazingBoost focuses on transparency and we know for a fact that Sherpas pose

no risks

. You will always know what happens behind the scenes if you shop with us.
Destiny 2 recovery (account sharing) services are still available and as many safety measures as possible are taken, but Recoveries are quickly losing value as they just cannot be considered safe, no matter the precautions. In March 2023, Bungie issued an official tweet against recoveries and a serious banwave. This is the evolution of their past announcements against cheating / botting, which we

GREATLY welcomed as we have always been against cheating or wintrading since many years.

Our work in the past years allowed us to gain a large amount of professional and legit boosters that must respect our standards, and we are happy to unleash our know-how and skill as a team to help you with Destiny 2 Sherpa services.
Why are Sherpas and Coaching services better? Well, firstly, they are

completely safe

. Secondly, these services are tailored for maximum fun and a really high learning curve. You will also save a lot of time as you will be playing with pros and even learning their tricks, getting much more out of your service experience. We are extremely excited by this new direction of the market.
Who do you work with to complete any Destiny 2 Boosting service?
We have a quality check and recruitment team that works very hard to ensure that:
- We have professional and reliable Destiny 2 boosters in our roster
- All of our Destiny 2 boosters have plenty of experience with Flawless Trials of Osiris runs, Solo and Flawless Dungeon clears, or Day 1 Raid clears
- Any player will ensure you have a good experience, without any toxicity or negative vibes

If there are any issues with your Destiny 2 service, we'll do our best to resolve them as soon as possible. Your happiness and satisfaction is our biggest priority, hence why we are not afraid to complete services for free, issue refunds or compensations, and penalize or stop working with any booster that does not meet our standards.
When will my Destiny 2 carry start?
In general, every Destiny 2 order has got an ETA, which stands for Estimated Time of Arrival or Completion.

ETAs are estimated based on the average order speed for the specific service you are browsing. In many cases we are a lot faster than the ETA, especially if you buy at peak time when more players are online and ready to jump on your service immediately.

If the double the ETA has passed, you are immediately eligible for a refund or a compensation according to what has not been completed yet. We are on your side.
What do I need to buy a Destiny 2 boost service?
We use Discord as our means of communicating with you, as it is one of the most effective communication platforms.

After you buy our Destiny 2 boosting service, you will get into contact with us over Discord, at which point we will process your order and start looking for a player.

If you purchase a Destiny 2 Sherpa or Coaching service, we will create a conference between you and the pro, so that the two of you can chat and arrange a time when you want to play.

In case of a Destiny 2 Recovery service, we will find a player and coordinate the login with you, keeping you updated along the way (when a pro is found, when they want to login, and so on...).

Once the session is over, we will chat about it on Discord and ask you for feedback on how you felt during the service. Your comments will help us grow and become a better company.
Most popular Destiny 2 boosting or carry services