Destiny 2 Boost
Sherpa Services are 100% safe!
Transparency is the key. Our Trustpilot shows that
Trustscore 5/5 | 18,218

We focus on High Quality and Low Prices
Trustpilot Score 5/5 | 18218+ Reviews

Our customers trust us. Years of Experience

Service speed is a priority!

Discount System - Pay less!
Our reviews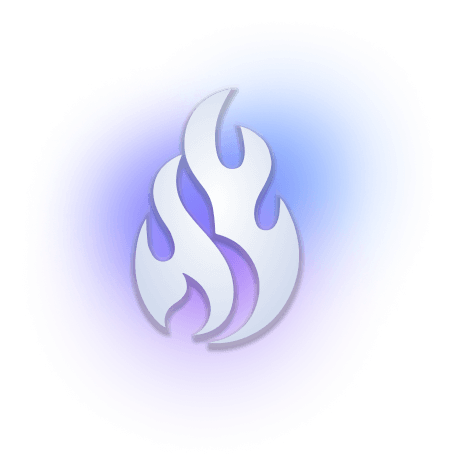 What does buying a Destiny 2 boost mean?
Destiny 2 is a large online game with a lot of content spread around different types of activities. From simple Vanguard strikes and Gambit matches, over raids and their mechanics, to hard end-game activities like ultimate PvP skill-testing grounds called Trials of Osiris, or PvE challenges like Grandmaster Nightfalls and Master difficulty Vault of Glass.
Getting a Destiny 2 boost means you will get a professional and experienced player to help you with any of these activities, whether it is him playing on your account or playing with you in your fireteam, he will ensure that you complete that Vault of Glass raid, or get you the "Eyes of Tomorrow" rocket launcher, for that thrill of one trigger-pull, four defeated guardians in that Gambit invasion.
Is getting a Destiny 2 boost cheating?
No, the game is centered around having help while playing it. Grandmaster Nightfall asks for three players relying on each other because of the sheer firepower needed to deal with those tough enemies. Deep Stone Crypt requires 6 people coordinating together and having the knowledge of raid mechanics passed down by those who did it first. In essence, it is no different than asking a friend to join your party, or having him come over and sitting down on your PC, PS4, or XBOX, and completing that hard Nightfall for you. Except that in this case, he knows the game inside and out, did it hundreds of times, and we find him for you.
Why should I buy a Destiny 2 boost?
As with many online games, there is always some grind involved. Maybe it's just tedious and repetitive, or maybe you just do not like the activity itself. We all have to lead our daily lives which can sometimes take a lot of our free time. Are you working long hours? Do you have a family with kids? Maybe you just don't like repetitive tasks or maybe you are not a PvP player, but you want that "Adept Igneous Hammer"?
Our Destiny 2 boosting services are tailored to your needs. Why spend your time completing Vault of Glass for the 50th time to get that "Vex Mythoclast", when you can have our booster do it for you. That way, the time that you have for gaming can be spent on activities that you enjoy doing, without any stress or distractions.
Why should I trust Blazingboost for a Destiny 2 boosting service?
We have been in business since 2012, developing the quality and reputation of our boosting services. Our main goal is to provide the best possible customer satisfaction, which is reflected by having 17.000+ five-star reviews on TrustPilot. As such, you can always count on:
- 24/7/365 Discord support and pre-purchase Livechat support
-Hundreds of boosters at your disposal
-Consumer legal rights respected
-Cheat-free services
Is buying a Destiny 2 boost safe?
As of 24th of August 2021, Bungie announced the addition of BattlEye anti-cheating software with its attention towards preventing Cheating.
In general, this is a great announcement as we have ALWAYS been absolutely against cheating or wintrading since many years, allowing us to gain a large amount of professional and legit boosters that must respect our standards. As a result, our customers have always been safe.
However, an extra announcement was made in relation to Account Recoveries, especially for PvP services such as Trials. Everyone is relatively sure that this targets streamers who openly boost recoveries or advertisers who spam in game to sell those services – therefore, the goal is to keep a low profile and avoid excessive account sharing. Nobody can have a proof of your payment if you do not promote or announce that you bought or completed a Recovery. Keeping a low profile is going to be a must. Still, we couldn't ignore the announcement and we have enforced our boosters to use a VPN, at our cost, so that you can be as safe as possible as the booster will log from your country.
In any case, this is speculation. The real solution are Sherpas and Coaching services! They are the standard in our World of Warcraft section. These services are tailored for maximum fun and a really high learning curve. You will also save a lot of time as you will be playing with pros and even learning their tricks, getting much more out of your service experience. We are extremely excited by this new direction of the market. Blazingboost focuses on transparency and we know for a fact that Sherpas pose no risks. You will always know what happens behind the scenes if you shop with us.
What do I need to buy a Destiny 2 boost service?
We use discord as our means of communicating with you, as it is one of the most effective communication platforms, besides that, absolutely nothing else. After you buy our Destiny 2 boosting service, you will get into contact with us over discord, at which point we will process your order and start looking for a booster. In case of recovery, we will keep you updated along the way (when he is found, when he wants to login, and so on...), but if you bought a sherpa order, once the booster is found, we will create a conference for you and him, so that you two can chat and arrange a time when you want to play. Once the session is over, we will chat about it on Discord and ask you for feedback on how you felt during the service. Your comments will help us grow and become a better company.