The long awaited Korean MMOARPG Lost Ark has been released in the Western market at last!

Althrough the game is loyal to its Eastern roots, it has many quality of life features associated to modern games. However, Lost Ark is an MMORAPRG, which includes lengthy end-game grinds and repeatable daily grinds. The fast paced and engaging combat system can make up for this - the game is really fun! There's a lot fo content for all types of gamers.
However, some players will always feel left. Even if the game offers a lot of content that can cater to different players, gamers today are becoming increasingly busy and that's why we exist.

At BlazingBoost, we are more than excited to help you with the shortcomings of MMOs. The grindy systems and daily chores can interfere with your enjoyment of the game, especially if you have limited play time. Imagine coming home from work and you have to complete all of the daily chores in the game, which inherently stops you from playing with your friends at high level.
Our services are designed to help you save time: your gaming sessions will be more enjoyable, with more rewards, and you will simply have a lot of fun. Being left out from your friends who can dedicate more time will not be a problem anymore: BlazingBoost has got you covered with all of our services.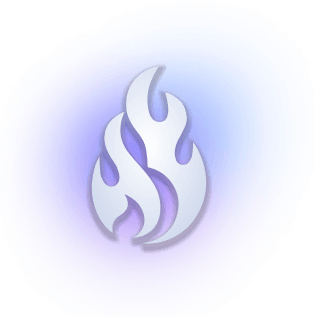 Why should I buy Lost Ark Boosts or Carry from you? Why Blazingboost?
We are active since 2012. We are gamers and all of our team is actively playing the games we support. We want you to learn how to become a better player, save time, enjoy the real fun activities of the games you love, and skip boring grinds.

Furthermore, we know how fast the online market runs and we are totally aware that customers need:
- a serious time of completion for their order
- high quality, but at an affordable price
- accessible and easy 24/7 support, especially through Discord.

Consumer rights are safe and respected through our Terms and Conditions. We always focus on delivering an experience, and not just a coldless gaming service. Our Trustpilot proves our philosophy and company goals. Your experience matters and we have a lot of knowledge in this market to ensure you have fun.
How does it work? Can I still play Lost Ark in the meanwhile or other games?
After your purchase, we need to get in touch on Discord. We will send you all the necessary details of how we will proceed and find a booster if you choose an account-sharing service.
For Selfplay services instead, which we always recommend, we will get you in touch with your assigned player/booster/coach in a Discord group conference. Therefore, you will organise your session with your assigned player. You are in control!
In case of account sharing, as soon as your service is assigned, we will coordinate the login process and let you know when we are playing. Therefore, you do not lose access to your account, as we will not be online the whole day (outside your specific request on us doing so, maybe for extra speed/express orders!).
Playing other games is always possible even if we are online, of course.
How do I get in touch with you?
You can contact us in different ways:
- on our website Livechat, in the bottom right, for general queries or pre-purchase questions
- on Discord to chat with our post purchase team

To contact us on Discord, you can:
- join this Discord server, "https://discord.gg/Sef6HKC". By default, you should have messages enabled between common server members. This will allow you to message our support contacts even without a friend request!

- Our Lost Ark support account is: "BlazingBoost Lost Ark#6252".
If you want to skip the server joining step, you can just send us a friend request directly.