Protection &
transparency
OFFICIAL SAFETY POLICIES
We guarantee to be transparent with you, as your safety is a priority for Blazingboost. First of all, we encourage and promote 100% safe services such as Selfplays and Coachings.
If you choose an account sharing service, we ensure to use all the necessary protection methods if we are aware of any risk. We will be proactive and inform you beforehand.
EVERY BOOSTER IS BACKGROUND CHECKED
Every player that works with us is checked thoroughly. Our players must:
Sign a contract and verify their real life identity

Show us high quality work completed in the past in this market

Pass a series of entry tests

Achieve good results during our continuous tests every few weeks.
Every test is masked as a real order with a real customer. We pay the player if everything goes well.
With this system, we do our best to work with the most elite players available in the market!
Constant focus
on prices
CONSTANT FOCUS ON PRICES
Our main focus is achieving the right balance to make the service affordable but professional and fast.
We constantly monitor the market's prices and ensure to have the lowest possible price, whilst still maintaining quality.

If a service becomes easier, we will drop the price but ensure that the quality is still high.

We do NOT rely on hacks / cheats in order to offer lower prices. That is not the way we do business.
Your safety and satisfaction comes first. We want you to come back so that we can always offer you the best possible service.
Trustpilot 5/0 / 5.0
21,173 reviews
We do our best
WHY BLAZINGBOOST? HOW DO WE WORK?
We are gamers and online consumers too, so we want to deliver services of high quality, at high speed, with good communication.
Our mission is to help busy gamers or players who want to have fun, learn from the best, and improve.

If you are not satisfied, we will always respect your consumer rights and offer refunds or compensations according to the case.

Our Terms of Service and service descriptions are as clear as possible, so that you can always shop with a peace of mind.

Realistic prices and delivery times - no lies! If you encounter a problem, we will take responsibility and do our best to turn you into a happy customer.

BlazingBoost was founded in 2012. We have experience in this field.
We are extremely proud to have helped thousands of busy gamers who wanted to stay competitive, or players who wanted to achieve higher gaming goals. You can skip boring grinds or you can play with the best and improve. Anything is available!
Speed & Quality
Guaranteed
Speed & quality guaranteed
Our internal quality check team works hard.
Every service has a realistic estimated time of completion and price.

We constantly monitor the speed at which orders are completed on average.

Our players are background checked and must constantly pass internal tests, showing us that they are able to communicate properly and play at a very high level, at high speed.

Our tests are disguised as real orders bought by our internal testing team, that we pay normally to our players. We invest a lot in this quality department.
If your service is fast and without hiccups, you will be happy; we are 100% aware that we must focus a lot on speed and quality to be successful in this business!
24/7/365 customer
support
24/7/365 customer support
In order to offer a great service, customer support is also a key factor. We sell a positive and enjoyable experience, not only a gaming service itself! Our supporters are gamers who play and know the game they support.
We are available at every point the day, throughout all the year, on:
The website's Livechat, where you can ask general questions about your service for pre-purchase support.

Discord support accounts to help you after your purchase or for any question

Email at [email protected]
It is always possible to reach out to a manager if required. Our chain of support ensures that every operator does his part in its department. If your request is specific and needs further analysis from the management, we intervene QUICKLY. No weeks of waiting. The online market moves fast and consumers want fast and direct answers, right to the point. We know that and we have built a structure that meets these needs.
Famous Streamers That Are Vouching For Us
Our reviews
5.0 rating out of 21173 reviews
Long expected Korean MMOARPG Lost Ark is coming to the Western markets at last!

The game will be loyal to its Eastern roots and will be distributed by Amazon Games. Since Lost Ark is an MMOARPG, you can expect:
- Lengthy grinds
- Collectibles everywhere
- Extremely fun game play
- Grindy progression system

As BlazingBoost, we are more than excited to help you with the short comings of the Eastern MMOs grindy system upon our busy lives. We are here to help you to save time and just enjoy the game!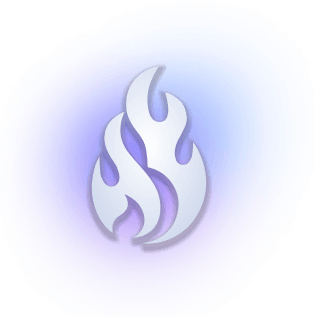 We are active since 2012. We are gamers and all of our team is actively playing the games we support. We want you to learn how to become a better player, save time, enjoy the real fun activities of the games you love, and skip boring grinds.

We know how fast the online market runs and we are totally aware that customers need:
- a truthful and precise time of completion for their order
- a good price with high quality
- easy to use chat support for any doubts or questions, 24/7

We believe the customer is always right. Your consumer rights are safe and respected through our Terms and Conditions. We want to deliver a good experience and not only a service. Our Trustpilot can show you how we work so that you can shop with peace of mind.
After your purchase, we need to get in touch on Discord. We will send you all the necessary details of how we will proceed and find a booster if you choose an account-sharing service.
For Selfplay services instead, which we always recommend, we will get you in touch with your assigned player/booster/coach in a Discord group conference.
In case of account sharing, as soon as your service is assigned, we will coordinate the login process and let you know when we are playing. Therefore, you do not lose access to your account, as we will not be online the whole day (outside of your specific request on us doing so, maybe for extra speed/express orders!).
Playing other games is always possible even if we are online, of course.
After completing the whole process, please join this Discord server "https://discord.gg/Sef6HKC". By default, you should have messages enabled between common server members. This will allow you to message our support contacts! Our Call of Duty support account is: "BlazingBoost Lost Ark#6252".