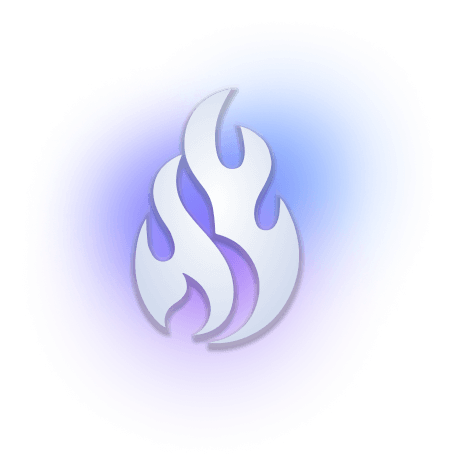 WHAT MYSTERIES VEIL KAEL'THAS' ENCHANTED FORTRESS?
Tempest Keep is the second of two raids releasing with Phase 2 in TBC, and is available for order now! You will be traversing the Prince's desecrated Naaru fortress and taking on all of his servants. You are to kill Prince Kael'thas and stop his manipulation of Netherstorm's power. After years of destruction, the prince will finally meet his end.
WHY SHOULD YOU BUY A TBC TEMPEST KEEP BOOST?
We offer a lot of services for the Tempest Keep raid Boosts and carries in TBC! In order to make your visit to Naaru fortress as seamless as possible, we have prepared a lot of services that we will be able to perform for you. As it is customary, whatever you envision, we will be able to do it. Regardless if you are looking to better your gear or to satisfy the thrill of the kill through Full clear runs, we will have all your needs and expectations met. To ensure that you bask in all the glory as well as upgrade your gear and accessories during your visit, all the extra item options will be done through Master Loot. Tempest Keep requires an attunement, but fret not; all our boosters already have it completed, so you will be able to jump in no questions asked! Regardless of your schedule and availability, all of our services will be available in both Selfplay and Piloted forms. All our adventurers, from new to old, will be provided a possibility to purchase additional items, with the bonus item extra options, that ensures that if additional items drop for your classes during the run they will be traded to you. In case the items do not drop, you will be compensated in BlazingPoints in the same value of the Bonus Item addition.
SELFPLAY VANQUISHER OF TEMPEST KEEP - ACQUIRING GEAR FOR YOUR CLASS AND SPECIALIZATION
There are many ways to go about conquering these depths, and if you prefer experiencing it yourself, then the Selfplay option would be for you. You will be able to live through each experience hidden within yourself, while ensuring that you gear up, as well as enjoy a slew of glory and reputation. Our valiant boosters will even be happy to provide their spoils to you through the extra item options. With this, your armor, weapons and accessories will all be Epic in no time. This will be done through Master Loot, with which all the items that you need will be transferred directly to your portmanteau. Remember, you can always choose the amount of extra items that you can receive.
PILOTED VANQUISHER OF TEMPEST KEEP - ACQUIRING GEAR FOR YOUR CLASS AND SPECIALIZATION
In case you are interested in being able to explore your own ventures outside the realm while our boosters make sure you bask in all the glory on offer, then you should consider our Piloted services. In case you don't have the time to put towards the raid yourself, all the commodities available within (gear, reputation, and anything in between) will be provided to you, as if you were there yourself. You can choose all the same Gear Trading options, choose the same items that you want for yourself, and any other possible thing you could think of, just like with our Selfplay services. However, you need to beware the risk. Adventurers who opt in for these kinds of services have a higher chance of being punished, but we employ methods that ensure the service will be performed with minimum risk possible. All of these details will be discussed with you after you purchase your raid run!
ARTIFACTS OF THE VANQUISHED - TIER 5 SHOULDERS, CHESTPLATE AND OTHER TREASURES WITHIN THE DEPTHS
Regardless of the seeming destruction within the keep's levels, the threats within are not to be taken lightly. All the adventurers treading through the vexing fortress are looking for ways to gear up. Thankfully, throughout all the years of terraformation, a lot of valuable artifacts have been gathering dust in the highest precipices of the fortress. Some of the most prestigious artifacts that you can acquire are the Shoulders and Chestplate of the Vanquisher (T5 token).
REALM AVAILABILITY - MAKE SURE OUR BOOSTERS ARE WITHIN REACH OF YOUR SUMMONING STONE
Before committing to your explorations, you will need to make sure to pick your realm from our Realm Filter. Since any and all progress in TBC is completely realm locked, we are constantly expanding our roster of boosters, and trying to have as many realms covered on all the available servers. In case we have no boosters on your realm, you can always purchase the service to create demand. In this case, it usually takes 1-6 weeks for us to develop a reliable booster base on your realm. If this timeframe is breached for whatever reason, you would be eligible for a 110% refund of the entire price of your order in BlazingPoints. Do not forget that Tempest Keep has just recently been unveiled with Phase 2, so by doing this, other than helping yourself, you will be helping those around you. Even though it might take time, we can assure you that your service will be completed as soon as humanly possible, approached with the utmost care and proficiency. Never hesitate to reach out and ask for an update, as we will always be available for you.