Here you can find all the Apex Legends - Account Badges, meaning all the Badges that once unlocked will be available on all of your Legends: you will be able to team up with our Professional players instead of going through all the toxic LFGs, and get your Badge/s in no time!
Our Selfplay Account Badges Boost are designed to let you enjoy your time with us and obtain all the desired Badges on all your Legends.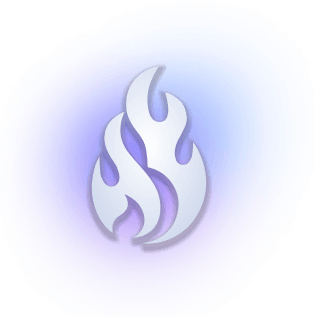 What is a Selfplay Account Badge Boost?
Badges are the ultimate way to show off your skills, experience, records, and achievements in Apex Legends.
Badges are one of our favorite aspects of Apex Legends. Essentially, badges are achievements, so they can denote skill or completion of certain challenges.
You can display badges on your legend banner in the legend selection and champion squad screens. These badges are also visible on the various banners around the map in-game, when another player is spectating you, and in the post-game lobby.
With our Selfplay Legend Badge Boost, you will be able to obtain your desired Badge/s while playing with some of the best Apex Legends players, that will guide you through your games.
Account Badges are unlocked only once, and will be available on all your Legends!
How does the service work exactly? Do I have to share my account?
After purchasing a Selfplay Badge Boost, you do NOT have to share your account! You will be playing with professional players that will help you through your games.

Once your payment has been completed, please add us on Discord at "BlazingBoost Apex Legends#3206" and we will get you in touch with your assigned PROs. You can schedule a time, meet in game, and play!
Who is going to play with me?
All of our Professional Players are routinely tested and background checked. This ensures you will always be matched with players who:

- are professional and good at playing with customers
- are extremely good at the game
- have reached the highest rank in the game (Master/Predator), have a very good K/D ratio, compete in international tournaments, or similar
You are not forced to, but voice communication is heavily encouraged. If you wish, our players will certainly get their headset on and talk to you, guiding you through the games!
Why should I choose BlazingBoost for my Apex Legends - Account Badge Boost?
We are passionate gamers as much as you are. We've been in the industry since 2012, and with so many years of experience we've also earned a high expertise in e-commerce and customers relationships. Simply put, we are perfectly aware of what consumers want online:

- Consumer rights must be respected. Strange refund rules not to give back your money are absolutely forbidden by the law and by best business practices. We work hard to ensure you are always safe and that all of your consumer rights are respected.
- High speed at a good price
- Competent and friendly players
- Precise support available 24/7 that gives you clear and direct answers, rather than letting you waste time for hours without getting to a solution

If you wish to know more, simply check our Trustpilot and see what other thinks of us! With 25.000+ reviews, we have the best TrustPilot in the industry.