How we manage your safety

?
The best prices & support

The best security

100% transparecy & customer rights
Yes

For certain services, a gold trade is required. The total price of the service will always be the most competitive in the market. We follow WoW Token ratios.

No

Even if we do not require a gold trade, we always recommend considering to trade a small sum for extra safety.
We protect you as much as possible
Very high risk service? We Don't sell it. Example: We have never and will never sell gold.

Small risk service? We inform you BEFORE and AFTER purchase.

Service is free of risk? We still advice self play for maximum security.
We guarantee to be transparent with you, as your safety is a priority for Blazingboost.
First of all, we encourage and promote safe services such as Selfplays in order to comply with Blizzard's ToS as much as possible.
Moreover, If we are aware of any risks, we will be proactive and inform you beforehand. Our website is designed around honesty - we do not sell high risk services or clearly inform you if there is a chance of being caught.
General Policy
We chose to take additional focus into our prices. We want to be the only place where every customer would like to purchase any WoW service, maintaining customer satisfaction and the best protection. It would be easy to abuse bots / hacks / cheats and offer lower prices, but that's not the way we do business. We value every single customer as a lifetime customer. Your account and your satisfaction are the biggest priority for us.
Accounts / Characters
Thanks to our policies and prices, we guarantee characters and accounts for a lifetime; if anything goes wrong, even if beyond our control, we will always compensate you with another one for free at OUR cost. Your satisfaction is our primary priority.
PVP prices
Our focus with our PvP services (Selfplay Arenas / Arena Coaching / RBG / Pilots) is to provide the highest level of players at the most competitive price. Every single booster's background is checked before accepting him in our roster. Prices are regularly updated according to the inflation and deflation of ratings during the season. We have a specific team of PvP services manager who monitors the arena ladder's activity, its trends, and calculates prices carefully.
Raids Runs Prices
Prices will be updated week after week. The easier a content gets, the cheaper it will get. No service will be forgotten.
Farming
Throughout the years, we were able to build a real dream team regarding any farming service. No bots - cheap prices - very fast delivery. As our farmers gain expertise with the farming services, the price goes down!
When possible, we strongly suggest you to trade some gold to our boosters. Blizzard allows boosting for in-game gold, and we want to respect their Terms as much as possible. This will make your boost even safer!
Our reviews
5.0 rating out of 24043 reviews
BlazingBoost was born in 2012 with the goal of serving gamers with professional services. As our history unfolded, our mission became clear: help busy gamers, of any age, to truly enjoy the game they are in love with.
Initially, the market was plagued with cheaters, botters, and scammers. We are very proud of having set a standard or professionalism in the gaming field, and this is reflected by our Trustpilot.

With almost 10 years in business, our main focus has always been the same.
- Not ruin the game experience for any World of Warcraft player. We have never spammed in-game trade chat or LFG channels.
- Offer legit services that let our customers improve and become better players. Our main focus is Selfplay and Coaching services. We do not sell gold.
- Give professional players a chance to earn out of their passion. Our standard is high and we assure to only let serious and mature players join our roster, after detailed background checks.
- Protect your legal consumer rights. If your service is not going well or there are similar issues, we will always refund or compensate you according to the case.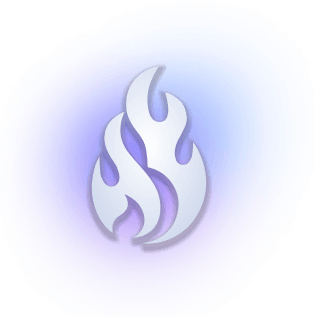 The recent action against Gold Communities brought the long wanted result of cleaning the in-game chat. World of Warcraft became almost impossible to play and we understand this decision.

BlazingBoost has only wanted to offer services to players who LOOKED for them as they NEEDED them, through external marketing channels that are NOT harming any WoW player's experience.
Even if there are websites x20 times bigger than BlazingBoost in the market, we have ALWAYS followed some key principles.
- We have NEVER advertised in Tradechat or LFG with our own accounts
- We have NEVER sold gold or in game currency (which is often earned through botting)
- We have NEVER worked with cheaters, wintraders, or anyone that had ever been accused of scamming innocent buyers.

Additionally, we recently chose to stop working with players who still ruin in-game channels with advertisement and we will work on closing our Arena Piloted services section, due to the unfair advantage they provide in the PvP ladder.
BlazingBoost will strongly focus on selling services that are still possible to complete through in-game WoW Token purchases. We are still active.
We deeply understand how the online market runs, and we are aware of any customer's priorities. Our services are built so that we can always offer:
- a truthful and precise time of completion for their order
- a great and convenient price without harming the quality of the service
- 24/7/365 chat support. If you have an issue or question, we are always happy to assist you, at any point of the year. No exceptions made.
Yes, you can still play whenever you want and your account is completely safe, especially with Selfplay services. You do not need to share your account for the large majority of any service we sell on the website, ensuring that you are always the only player with access to your account. You are in charge!

If we are aware of any risks for certain services, you will always be informed before your purchase and before we start, just to be sure that you are aware of all the rules and potential risks. Your safety will ALWAYS come first and we will never deny a refund if you change your mind before we have started.