Looking to team up with some of the best Apex Legends player in the entire community? We're here to help you out.
We know that each time you try to go through LFGs and look up for some good teammates either you end up playing with someone who's not on your level, or with some toxic players that start screaming even before you land, blaming you for whatever reason.
Furthermore, you probably don't have many hours to spend on the game, and you don't want to waste that little amount of time just to lose some free points on landing.
That's why our Ranked Battle Royale Services exist! You will be able to team up with one or two of the best players from our Roster:
with one PRO, you will be able to reach up to the Platinum Rank
with two PROs instead, you will be able to get among the best players of Apex Legends, and reach the Master Rank.
Enjoy the ranked experience while playing with TOP players, that will communicate with you: this will be the best ranked experience you will ever have, and you'll probably learn some little tricks during your game thanks to our PROs.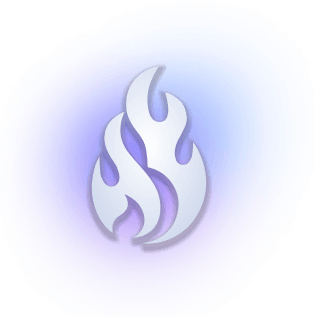 What is our Selfplay Battle Royale Rank Boost?
In the Battle Royale Ranked mode you will compete against squads of similar skill: you'll earn RP (Ranked Points) after each match, depending on the amount of kills & assists, and final squad positioning. On the end of each Season, your highest tier will determine your Seasonal Rewards (Badges, Gun Charms, and Trails for higher Ranks).

With our Selfplay Battle Royale Boost you will be teamed up with some of the best players in the entire community, that will guide you through your games: you will finally be able to enjoy all your games, while ranking up to your desired Rank.
You can choose to play with 1 PRO only, being able to climb up to the Platinum Rank, or to team up with 2 of our PROs, reaching up to the Master Rank.
What is the difference between a Selfplay Boost and a Coaching service?
Selfplay services are designed to let you follow our pros while they play as your teammates, without any real learning experience included. They have generally a lower price, and are intended to let you reach a specific goal while having fun playing with some really good players.

On the other hand, Coaching services are mainly focused on letting you LEARN everything on the way, and not on reaching a specific goal! You will be taught everything during your games, from map rotations to peek advantages and many, many more.
If you are interested in our coaching services, you can find them here.
How does the service work exactly? Do I have to share my account?
After purchasing a Selfplay Boost, you do NOT have to share your account! You will be playing with professional players.

Once your payment has been completed, please add us on Discord at "BlazingBoost Apex Legends#3206" and we will get you in touch with your assigned PROs. You can schedule a time, meet in game, and play!
Who is going to play with me?
All of our Professional Players are routinely tested and background checked. This ensures you will always be matched with players who:
are professional and good at playing with customers
are extremely good at the game
have reached the highest rank in the game (Master/Predator), have a very good K/D ratio, compete in international tournaments, or similar
You are not forced to, but voice communication is heavily encouraged. In fact you'll find a free Extra Option to add voice communication: if you wish, our players will certainly get their headset on and talk to you, guiding you through the games!
Why should I choose BlazingBoost for my Apex Legends Battle Royale Rank Boost?
We are passionate gamers as much as you are. We've been in the industry since 2012, and with so many years of experience we've also earned a high expertise in e-commerce and customers relationships. Simply put, we are perfectly aware of what consumers want online:
Consumer rights must be respected. Strange refund rules not to give back your money are absolutely forbidden by the law and by best business practices. We work hard to ensure you are always safe and that all of your consumer rights are respected.
High speed at a good price
Competent and friendly players
Precise support available 24/7 that gives you clear and direct answers, rather than letting you waste time for hours without getting to a solution

If you wish to know more, simply check our Trustpilot and see what other thinks of us! With 25.000+ reviews, we have the best TrustPilot in the industry.