SERVICE DESCRIPTION

This is a personal, one-on-one Dota 2 coaching service that entails mostly theory crafting, which includes, but is not limited to: item optimization, farming tips, talent builds, spell order, positioning, timing; replay or game footage review and analysis. This service does not include active gameplay on behalf of our coach, although you can have the teacher spectate your live games and provide constructive criticism.

REQUIREMENTS/RULES

- Dota2 account that has completed calibration games.
- Dota2 account that is not flagged for low priority games.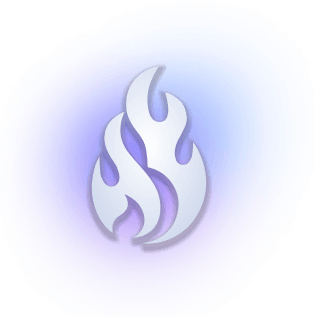 Who is going to be my Personal Teacher in Dota 2?
Buying the service will make sure that you are paired up with one of our top tier Dota 2 players, who have a history of competing in Divine/Immortal bracket and who can provide an objective analysis of your gameplay by reviewing the replays, looking at the vods you've made, or just generally theory crafting about your gameplay. This service includes voice communication with the teacher unless the customer does not want to/is not able to use voice communication.
Is Dota 2 Personal Teacher coaching safe? Are there any risks?
This service is safe as no account sharing takes place. In the interest of complete transparency, theoretically, Valve can issue a suspension if they were to realize that a real-life money transaction has happened between the parties involved. Due to this, we strongly advise against any mentions of real-life currency, coaching, boosting or anything that could leave a trace of evidence in the actual game chat logs, or in the Steam chat logs. Always be careful about it and make sure that all of the communication that is not specific to the actual game, is done via Discord.
Can I choose a play time?
Most of our coaches are quite flexible and adaptable to your schedule (within reasonable limits), we cannot expect them to start with a coaching session at 04:00 am, for example. With that said, you can always ask for another coach after you've spoken and tried to schedule a session with a current one.
What happens after purchasing?
In order to work on the service you've bought - we need to get in contact with you, so we need you to add our Discord at BlazingBoost Dota 2#1593, which is our primary means of communication where we offer 24/7/365 customer support. After you have added our Discord, we will find a coach for you and add you to the direct conversation with them.
What is your refund policy?
You can always ask for a cash refund if the following criteria were met:
- Your order has greatly surpassed the ETA written on the website at the time of purchase.
- We cannot find a coach for you.

For more details please check out our "WHY US" page, where you can see that we are a registered company and as such have a legal obligation to provide the services we are paid for. Terms and Conditions explain all the relevant information for your refund guarantee.