Gear is an essential element of any MMO, but it is especially important in Lost Ark. Many in game activities have an item level requirement which means that you need to have a specific item level to access them. Item level also opens up new zones and story lines for you and it's necessary to progress further in the game. Currently the in game content is split into 3 Tiers and you need to reach specific item levels to advance through them.
Getting to the highest Tier can be a tedious process and can take quite some time. With our Item level boost you'll save a lot of time and our experienced boosters will greatly speed up the process and you'll be in Tier 3 in no time.
If you are interested in higher item levels, please contact our Discord directly and they will come up with a special offer to you.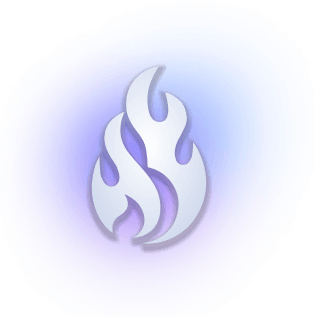 Why should I buy a Lost Ark Item level boost from Blazingboost?
We've been in this business for over 10 years. During the years we've continuously improved and evolved in order to provide our customers with the best possible experience. The proof of our good work is on our Trustpilot page, we have over 22 000 5/5 Reviews from many of our satisfied customers, you're welcome to check it out so you can shop with a peace of mind.
Some of the things we offer are:
- 24/7 live chat and Discord support
- trusted, tested and reliable boosters
- customer legal rights guaranteed
- No botting whatsoever, all services are 100% done by hand

Our item level services will help you reach higher tiers faster, you'll save a lot of time and avoid the frustration that comes with the gearing process. During the service we will always be available to you, so if you have any questions or are just looking for an update you can contact us at any time and we'll provide you with an answer as soon as possible.
Why should I get a Lost Ark item Level Boost?
Every piece of gear you stumble upon in the game has an "item level" attached to it, which corresponds to a specific amount of stats a piece of gear has. According to the item level of the gear you are wearing, your own character's average item level will differ (this excludes the jewlery item level), so your character's item level is determined by the item levels of the various items you have equipped.

Unfortunately, in Lost Ark Item level is crucial for anything you want to do in the game, every Chaos dungeon, Abyss dungeon and Guardian raid has an item level requirement which means that you need to have a specific item level to enter.
That being said, item level boost can help you with arguably one of the most important and tedious parts of the game. With our services, you'll be able to reach higher tiers without having to waste time on farming honing materials and avoid the frustration from having the honing fail.
Are Bots Forbidden?
Yes. All of our services are completed 100% by hand. Bots are absolutely and utterly forbidden on our website. One of the most important things you have to understand is that completing services with any automated cheat software, commonly referred to in gaming terminology as 'botting' is VERY VERY risky, and we as a serious gaming company wouldn't expose your account to any risk ever. In fact, we are always transparent with the risks that are associated with piloted services, and we always strive to improve our security and safety measures, so you can shop with a piece of mind.
Furthermore, we exclusively work with boosters that we've tested ourselves, everyone from our roster is reliable and trusted with hundreds of completed services, and by default all of them excel and preform very well in Lost Ark.
How long will my Lost Ark Item Level Boost take? What are the options?
In order to increase item level in Lost Ark you'll need to invest a decent amount of time each day. Our predictions regarding the estimated time of delivery are based directly on in game experiences. For example, getting from tier 1 (item level lower than 600) to tier 3 (basically reaching end-game 1100 item level) will require anywhere from 7-14 days, of course luck will have huge impact on gear honing. Along with the item level we offer main story lines for all in game zones, we can even do it for your second character with a huge discount, leveling is also offered as an extra option. The service is highly customizable, and you can create it to your own preference and liking.
Lost Ark important Item Level break points
Tier 1 is the starting Tier and it has a few important item level breakpoints:
- 250 item level unlocks the first Chaos Dungeon
- 302 item level unlocks the first Guardian Raid
- 460 item level unlocks a new zone called Rohendel, once you've completed it's story line you'll gain access to the first Rohendel Chaos Dungeon and Level 2 Guardian Raid

Tier 2 opens up when you reach 600 item level
- 600 item level unlocks a new zone called Yorn, once you've completed it's story line you'll gain access to the first Yorn Chaos Dungeon
- 802 item level unlocks the first Level 3 Guardian Raid
- 960 item level unlocks a new zone called Feiton, once you've completed it's story line you'll gain access to the first Feiton Chaos Dungeon and Level 4 Guardian Raid

Tier 3 opens up when you reach 1100 item level
- 1100 item level unlocks a new zone called Punika, once you've completed it's story line you'll gain access to the first Punika Chaos Dungeon
- 1302 item level unlocks the first Level 5 Guardian Raid
- 1370 item level unlocks Abyss Raid Argos
- 1415 item level unlocks Legion Raid Valtan Normal Mode
- 1430 item level unlocks Legion Raid Vykas Normal Mode
- 1445 item level unlocks Legion Raid Valtan Hard Mode
- 1460 item level unlocks Legion Raid Vykas Hard Mode