Legion raids are the epitome of PvE content released on Lost Ark. As the peak PvE content, Legion raids have multiple difficulties and rewards according to those difficulties. Testing the limits of the players, Legion Raids are universally well acclaimed throughout every region.

By completing the raid, players get the crafting materials for the best sets in the game, gold, honing materials, Legendary cards, Legendary engraving books and many more.

It can be a tremendous challenge to find a proper group and even with the best groups there can be toxicity and hours of non stop wiping, hurting you both mentally and economically as the consumables that you spend in the raid are not cheap either. And even if you have time and money to throw away, some people just want to make you think that you are the problem; but you are not. On top of everything, bus runs in game can be unreliable and not safe since you don't know who you're investing you're gold into!

We can help you through our boosts to overcome this challenge in the most convenient ways possible. With our services, you can play with the best of the best yourself to prove that you are not the problem, and if you are a busy gamer such as many of our customers take a quick bus ride with our boosters or let us complete the Vykas raid on your behalf.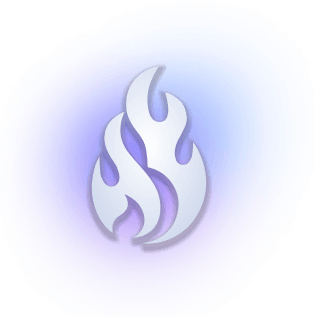 Why should you buy our Lost Ark Vykas Legion Raid Boost from Blazingboost?
We are in the market of providing services for busy gamers since 2012. Our Lost Ark section launched months before the Lost Ark was launched in the Western markets to prepare for it. With our experience in the market for over 10 years now, we offer the best prices combined with the best customer support with the most convenient procedures. Our support and management team are gamers, just like you; so we know what you need, what does it feel to be exposed to constant toxicity.
Our 3 main principles when we're providing services to our customers are:
1) Honesty and precision regarding your services' length
2) Best prices in the market combined with the high quality boosters
3) 24/7 available support that understands and shares your concerns
Also, your consumer rights are safe and respected through our Terms and Conditions. We want to deliver a good experience and not only a service. Our Trustpilot can show you how we work, so that you can shop with a peace of mind.
What happens after the purchase?
After your purchase, we will have to get in touch on Discord. Please join this Discord server "https://discord.gg/Sef6HKC" and then look for 'BlazingBoost Lost Ark#6252'. The server is supposed to be empty, do not worry! If you cannot find our contact, it could be due to Discord lag. Try to send a friend request and you will be able to message us even before we accept your request as we will share the initial server.
After contacting us, depending on if you have bought a service to play with the pros to kill Valtan or you have bought it to be completed on your behalf; we either put you in contact with our professional players or we arrange everything on your behalf with the boosters by ourselves. In every step, you'll be supported by our 24/7 active customer support.
We work with professional players, who are playing Lost Ark for years from KR or RU versions for our services. We carefully select our boosters throughout the recruitment process and test them before letting them to complete orders for our customers. Throughout their work with us, we continue to test them in an effort eliminate rotten apples. When you buy a Valtan Legion Raid Boost for Lost Ark from us, you are guaranteed to be boosted by people who have completed it for hundreds of times.
Should I choose Selfplay or piloted?
As a general website policy, we suggest selfplay for 100% bulletproof safety; but from our experience, with our methods for reduced suspicious activity, we haven't had any issues with account sharing services either. But beware, this can change at any point.
Do I lose access to my account during the service?
Whether you purchase selfplay or account sharing, you'll always have access to your account whenever you want. If you purchase selfplay, our professional players will schedule your service according to your availability; and if you purchase an account sharing service, we will simply coordinate with you to clarify when can the booster log in and when they should logout, depending on your requests. You'll never lose access to your account!