WoW Classic Dungeon Boosts
Trustscore 5/5 | 10,428
We will boost you through 5 men dungeons in WoW Classic / Vanilla.
Order Selfplay or Piloted Classic Dungeons boosts! We will gear you up. Runs everyday.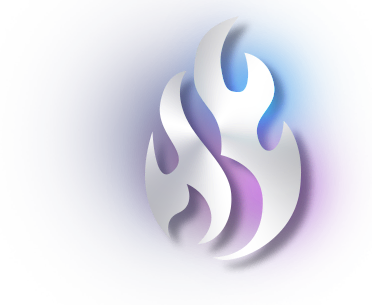 5-man Classic Dungeons
5 man dungeons in Classic hold some of the most legendary and epic experiences to date. Anyone who played back in the day dearly remembers the nights and countless hours spent wandering around Blackrock Depths and its many wings and sections. Nowadays, the experience is quite different: people don't exactly have all night long to explore every nook and corner of Blackrock Depths, though inexperienced players may just involuntarily do so. 5 man dungeons are incredibly complex in Classic and are quite difficult to navigate. One can easily get lost and feel like in a maze. With only limited information from game dedicated forums, and word of mouth, or a friend's advice, even a recurring visit to the dungeon might feel like a brand new experience.
What brings players back over and over to Classic 5 man dungeons is not just the immortal experience of them, but of course, the loot! Almost every 'max level' 5 man dungeon in Classic has a chance of dropping an incredibly rare Epic piece of loot, which for some classes will remain Best-in-Slot until the very late phases. Notable mentions are of course, Savage Gladiator's Chain and Ironfoe, a must have for any PvP aspirant on the Warrior. It would be unfair not to mention the infamous farming spots and routes that highly optimize experience per hour, and are tackled by very organized groups and PuG's alike!
Some of the other dungeons are Dire Maul and its three wings: North, East, and West, their names coined by the location of the enterance. Originally, 15 years ago, the dungeons were added in a fairly late patch, though in today's Classic, some of the items from Dire Maul are class defining and no Melee player will be taken seriously without a Tarnished Elven Ring.
Stratholme is defined by its' two wings, and the not-so-secret enterance that leads into 'Stratholme - Living', a shortcut that propels the group towards the last boss faster. Strat Live runs are incredibly popular not only due to the high drop rates of Righteous Orbs which are necessary for high end enchants, like Crusader, sought by Melee DPS and tanks alike, but also for some incredible pieces of loot which are marginally better performing than most of the loot from the similar content types. Most notably, Star of Mystaria, one of the few items with the added spell hit chance, and others such as Mask of the Unforgiven or Cape of the Black Baron.
From leveling greens, to dungeon gear and eventually dungeon BiS, or Pre-Raid BiS, are significant steps in character progression in Classic.
Why should I buy a 5 man dungeon boost in WoW Classic?
If you're tired spending an hour, or more, trying to organize a group, only to disband shortly, Blazingboost has the solution for you! If you're looking to target a specific item, speed up your leveling or just gear up in general, our services can save you lots of time! Purchase a dungeon run of your choice, Piloted, or in Selfplay!
Having Pre-Raid BiS, meaning that your gear is absolutely the best before any raid loot comes into play, is almost necessary to be considered by any guild, or a raid group as a new member in their roster. Pre-Raid BiS displays that you have committed the time, and the effort, to optimize your character and be ready for the toughest encounters. This, of course, shows that you're a team player but also that you're independent - that you're able to take the matter into your own hands and optimize their character to the best of their ability.