SERVICE DESCRIPTION

This is an account sharing service, which requires your login credentials as well as "unlocking/approving" our trusted booster's first-time login to your account. Once the booster is on your account, he will win the purchased amount of games in order to remove the low priority flag from your account so that you are able to queue up for rated game modes. During the time spent on your account, and while playing low priority games, our booster will make sure to improve your behavior score by not engaging in toxic behavior such as flaming other players; spam pinging, emoting; griefing. Our boosters are professionals and are instructed to carry these games with their skill as well as to employ positive reinforcement tactics for their team, which will yield commends and tips that count towards your overall conduct summary.
REQUIREMENTS
- Dota 2 Account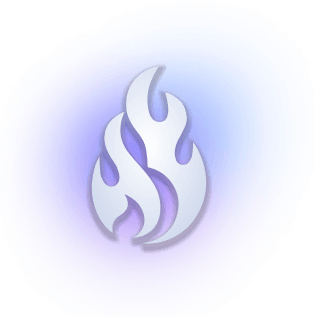 Why should I buy a Dota 2 Low Priority boost?
We understand that the community can sometimes be brutal, and anyone can end up with a low-priority flag. Maybe you got disconnected and someone was annoyed by it, or maybe they lash out for some other random reason and you end up with many reports, flagging you for low priority. Buying our low priority boost will ensure that you get back on your feet quickly and reliably, so, basically put, if you buy a Dota 2 low priority boost, you are buying a quick ticket back to playing Dota 2 the normal way, without any limits.
What happens after purchasing Low Priority boost?
In order to work on the service you've purchased - we need to get in contact with you, so we need you to either add our discord at BlazingBoost Dota 2#1593 or join our "Contact only" Discord server: "https://discord.gg/Sef6HKC " as it will permit you to message our customer support department at the Discord tag mentioned above, which is our primary means of communication where we offer 24/7/365 customer support.
Is Low Priority boost safe? Are there any risks?
Currently, there's no bulletproof method of safety, so there's always a small risk associated with account sharing services, however, we do have ways to minimize the risk by instructing our boosters to use VPN software. Even though suspensions are quite rare, we do recommend the Duo Boosting (self-played) type of service, as it is both safer and more entertaining for the customer.
Who is going to boost me?
Your account will be boosted by a hand-picked group of professionals who have a history of competing in a high-end rating environment of Divine/Immortal ranks.
What is your refund policy?
You can always ask for a cash refund if the following criteria were met:
- Your order has greatly surpassed the ETA written on the website at the time of purchase.
- We cannot finish the service for whatever reason on our end.
For more details please check out our "WHY US" page, where you can see that we are a registered company and as such have a legal obligation to provide the services we are paid for. Terms and Conditions explain all the relevant information for your refund guarantee.