Service Description and Requirements
Intensive Coaching and Gameplay World of Tanks service consist of you playing with two pro players organized in platoon Random Battles or Practice matches with previously determined topics (goals) of your coaching session. Our pros will teach you advanced secrets whether it is about an individual tank, tank class and help you become a better player.

We call this service "Intensive Coaching" with a reason, as our pros will expect from you that have at least basic game knowledge (1000+ WN8) and at least few thousand completed matches. This is a "finesse" training for individuals who are struggling to reach purple WN8.
The true secret to improving your skills is playing with players who have more experience than you, as you will constantly learn from every single game. We also entrust our boosters with patience and professionalism – ask them for tips and they are obliged to help you in their best possibilities! This is not just about queueing with great players. They will effectively enhance your World of Tanks understanding.
REQUIREMENTS
- World of Tanks account
- Headset required for the communication with our coach
- At least 1000 games with desired tank class

NOTE

If you find Intensive Coaching and Gameplay service difficult due to your own understanding or if you are interested in learning more beforehand, we strongly suggest going for:

- Scouting Expert (Light Tanks) (500-1000 WN8)
- Master Brawler (Heavy Tanks) (500-1000 WN8)
- Vicious Ambusher (Medium Tanks) (500-1000 WN8)
- God of Artillery (Artillery) (500-1000 WN8)

These services will prepare you for Intensive Coaching & Gameplay service in advance, and combining one of those services with Intensive Coaching is the best way to improve your game knowledge and to progress towards the Super Unicum ranks.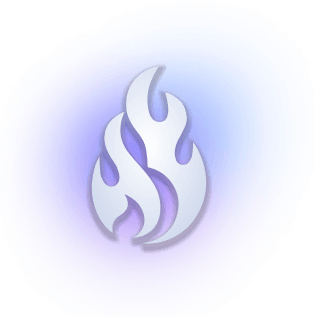 Why should I purchase Intensive Coaching & Gameplay World of Tanks service?
Average players who are constantly around 1500 WN8 can not push for 2500 WN8 levels without learning from their mistakes. Accepting mistakes and learning from them takes time, and depending on how focused you are on that task it can take a lot of time that can be shortened significantly with this service that has been created to solve that problem.

We have a III stages of progress towards the Super Unicum rank

1. Completing one or more "Become a" coaching sessions (at least 5 - 10 hours)
2. Discover your own mistakes with "Intensive Coaching & Gameplay" Sessions
3. Progress further with Road to Unicum service (where we play X amount of hours or until
you reach an average WN8 with a certain selected vehicle)

This service is the best choice if you are already comfortable with your favorite / desired class. Our pros will help you understand it even further by explaining mistakes and errors that you make during the gameplay and will prepare you for the Road to Unicum service which is the last stage of progress for every single World of Tanks player.
What extra options do I have when purchasing Intensive Coaching & Gameplay WOT Service?
By choosing the "Express" or "Super Express" option, our players will give your order priority over others and finish your selected hours within a shorter timeframe. They will have the time and motivation to do so as their payment is obviously higher!
Pre-Order for the next Week (10% OFF) is a discounted option for the exactly same service that you are purchasing for the current week. We are rewarding focused players who wish to learn more and who are dedicated to their goal to become better players.
Super Unicum 3200 WN8 Coach is an option for experienced players who think that they should have input from the very best players in the world. This option is a bit more expensive due to the limited availability of such coaches.
What will happen once I purchase the service?
After purchasing the service, the required information to add us on Discord is presented during the post-purchase process. We are using the Discord network for communication as we have found that it is a preferred way of communication for the majority of our customers.

Once you have joined our Discord Server, our Discord operators who are available "24/7" will contact you and inform you about your order specifics and will further communicate information about your assigned coaches, service-related questions, service extensions, or anything else that you may require from them.

We will create a conference group for your service where our coaches (pros) will schedule your service (according to your availability) and will ask you basic questions about your desired class, the tier you wish to play, before starting with the service.