Service Description and Requirements
This is a piloted service where our booster will log onto your account and play X (any number) of games until he reaches a certain % of progression for your desired Mark. Mark of Excellence is a prestige mode for tanks visually identified by stars (or a similar symbol) on the tank barrel.
Marks of Excellence are defined with the following progression:

65% 1st Mark of Excellence
85% 2nd Mark of Excellence
95% 3rd Mark of Excellence

Pricing for the special vehicles such as Object 279e, Progetto 46 and Chieftain FV4201 is significantly increased due to enormous requirements for Mark progression. Our booster will have to play in platoons (most of the time) to gain an advantage in the battle for faster progression. Also, a lot of silver will be spent / farmed for the premium rounds. All of this is the reason why the price for those vehicles has been increased significantly.

WHAT DO YOU GET?

After the Mark of Excellence farming session is over, the booster will provide a screenshot, evidence that he has completed the service. Your desired tank will be marked up to the desired rank and all silver that might have been spent during the process (silver farmed by the booster not included) will be returned.

HOW OFTEN WILL THE BOOSTER PLAY?

We will create a conference with the booster where you will be able to arrange a fixed work time. Our booster will work up to 6h / day according to your account availability.

ARE PILOTED SERVICES SAFE?

Wargaming is not banning people for account sharing. At least, for what we know, we haven't had a single incident by now. Our booster will use a VPN (according to your location) to mask his geographical location for extra safety. Our boosters are trained professionals, most of them have completed hundreds of services (for other games) and are bound by various contracts where they are obliged to keep your account safe.

REQUIREMENTS
- Premium Account
- Account availability so our boosters can work on your service.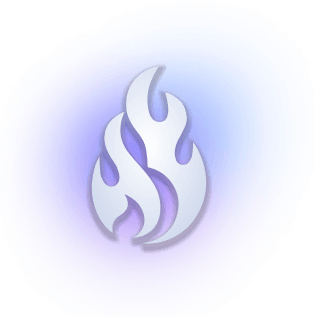 Why should I purchase World of Tanks Marks of Excellence Service?
Tank marking is one of the World of Tanks' end-game goals. Sometimes, we find marking a certain tank extremely difficult or we are just unlucky enough, yet we keep trying so we can have the entire collection fully marked.
This service is aimed towards those who are particularly interested in having their tanks fully marked. Either we don't have enough time to do it ourselves or we don't have enough luck with matchmaking, in any case, our pros will do that job for you.
How do you deal with cheating and automated assist tools?
Any form of cheating / using bots and similar is strictly prohibited. Our boosters are bound by a contract and are tested regularly for which we have employed a team of people for every game. Most of our boosters are veterans who have completed hundreds (some thousands) of services in other games, so we are not dealing with these kinds of problems. We are really happy to have created a strong and trusted team over the years, allowing us to serve you well in the World of Tanks
Is my account Safe? Do I lose access or can I still play?
You can obviously still play even if you have an open service with us! Our players will not be online for the whole day (unless necessary / if there is an agreement with you to do that), hence why your gaming time is still possible.
In any case, for maximum security, we do recommend not logging in too much while our booster is online.

To give you the best possible safety available in the market, every booster is forced to play with a VPN when logging on your account, mirroring your country.
What do I need to purchase World of Tanks Marks of Excellence Service?
We use Discord as our means of communicating with you, as it is one of the most effective communication platforms. Besides that, absolutely nothing. After you buy our World of Tanks service, you will get in contact with us over Discord, at which point we will process your order and start looking for a booster. Once the session is over, we will chat about it on Discord and ask you for feedback on how you felt during the service. Your comments will help us grow and allow us to become a better company.