Service Description and Requirements
Silver Farming is a piloted service that requires our booster to log onto your account and play on your Premium Tanks along with the Premium Account in order to gather a designated amount of silver for your use. Our booster will count only the amount of silver that has been gathered while he was playing and he will keep track of it accordingly (if he has to log multiple times).
Our boosters will play the best they can with the goal not to harm your overall and individual WN8 score. If your WN8 score is 1800, we will try to find a corresponding booster for your WN8. An assigned booster will not deliver games 500 WN8 lower than your average WN8 but he might deliver higher than your average score. (Feel free to contact us via Discord: BlazingBoost WorldofTanks#0761 if you have any particular request)
If the WN8 score isn't of particular interest to you (the customer) service, in general, will be started sooner due to the larger pool of our players who will be able to take your service.

REQUIREMENTS
- Premium Account
- 2 x Tier VIII Premium Tanks
- Silver boosters

WHAT WILL YOU GET - HOW THE SERVICE WORKS (Starting 07/02/2022)

- Our booster will take a note and screenshots about how much silver has been earned / spent by you during the service progression (if the service requires multiple days) usually for larger orders of 20 mil silver or more. This system of monitoring is implemented so you don't need to worry about the silver that you have earned in your gameplay sessions.

- Weekly Chest (750.000 silver) is not counted towards the service progression.

- Rewards for Personal Campaign missions (if booster completes them, and if they reward Silver), this silver is counted towards the service progression as mission completion itself is "a bonus".

- Booster will NOT SELL ANYTHING from your inventory (reserve modules, food etc..) to increase the silver balance.
- Our booster will not use your Credit Boosters (for faster silver gain), without your permission.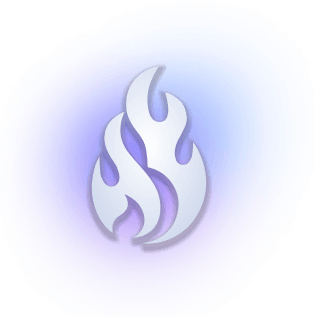 Why should I purchase World of Tanks Silver Farming service?
Silver is a major currency in the game that is used for everything: tank purchases, ammunition, modules, premium ammunition and is absolutely required for gameplay as you generate expanses for every game you complete, and not to mention the price of tanks that is measured in millions (for every high tier tank you decide to purchase).
Another reason why our customers have decided to purchase a Silver Farming service is that they want to focus on Tier X games and other tanks that aren't generating silver like Premium Tanks. We will save you a lot of time by grinding any amount of silver with your Premium tanks in the shortest time possible.
How do you deal with cheating and automated assist tools?
Any form of cheating / using bots and similar is strictly prohibited. Our boosters are bound by a contract and are tested regularly for which we have employed a team of people for every game. Most of our boosters are veterans who have completed hundreds (some thousands) of services in other games, so we are not dealing with these kinds of problems. We are really happy to have created a strong and trusted team over the years, allowing us to serve you well in World of Tanks.
Is my account Safe? Do I lose access or can I still play?
You can obviously still play even if you have an open service with us! Our players will not be online for the whole day (unless necessary / if there is an agreement with you to do that), hence why your gaming time is still possible.
In any case, for maximum security, we do recommend not logging in too much while our booster is online.

To give you the best possible safety available in the market, every booster is forced to play with a VPN when logging on your account, mirroring your country.
What do I need to purchase World of Tanks Silver Farming Service?
We use Discord as our means of communicating with you, as it is one of the most effective communication platforms. Besides that, absolutely nothing. After you buy our World of Tanks service, you will get in contact with us over Discord, at which point we will process your order and start looking for a booster. Once the session is over, we will chat about it on Discord and ask you for feedback on how you felt during the service. Your comments will help us grow and allow us to become a better company.