Service Description and Requirements

World of Tanks Tech Tree Research boost is a service where we will unlock your desired Tech Tree line according to your selection on the bar. Our booster will play every day up to 6h / day and we will provide regular updates on the booster's progress. The booster will keep only the last tank that you have selected on the bar while he will sell others that he has unlocked in the process due to the amount of silver required to purchase the following tanks. We have an additional extra option (fee) where you can decide to keep all unlocked tanks in which case our booster would farm additional silver with your premium tanks.

REQUIREMENTS

- Premium Account
- 2x Tier VIII Premium Tanks (Silver farming)
- up to 300g for equipment demounting (not absolutely required if you have alternative solution i.e you have equipment for all tanks)
- You must own a tank from a selected tier (example: If you have purchased V - X research, you must have tier V purchased already) otherwise we will contact you for a silver fee.
- XP Boosters (or extra fee paid)
- Time allocated to our booster so he can work on your service

WHAT WILL YOU GET - HOW THE SERVICE WORKS (Starting 07/02/2022)

- Your last Tier (that you have selected on the bar) will be researched.

- Booster will sell those tanks that you did not own before the service has started (so he can purchase the next vehicle in line)
(this can be avoided by either selecting option "Purchase & Keep all unlocked Tanks" or by informing our operators via discord
in case where you would like to give our booster a permission to use your own silver, or if you would like to purchase a
specific amount of silver for this particular Tech Tree research.

- Our booster will use (XP Boosters) only if you allow him (We will ask you this question in the post-purchase form). This
can significantly reduce the amount of time required for the service completion.

Example 1: (Tier V - IX Research)

Booster will unlock, purchase and sell tiers: VI, VII and VIII (only those modules that are required for progression), and will unlock
tier IX, but will not make a purchase.
(If you select an option "Purchase & Keep all unlocked Tanks", our booster will keep VI, VII, VIII and will additionally purchase tier IX as well)

Example 2: (Tier VIII - IX Research)

Booster will only unlock your Tier IX tank, but will not make a purchase.
Booster will never sell tanks that you have purchased yourself.

For any questions, feel free to contact us via Discord support directly: BlazingBoost WorldofTanks#0761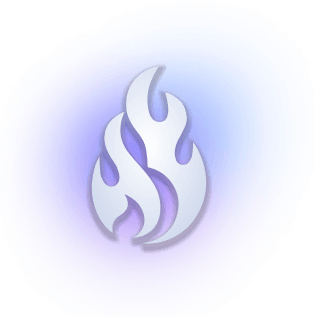 Why should I purchase World of Tanks Tech Tree Research boost?
There are two simple reasons:

- We will save your convertible Experience
- We will purchase the last selected Tier Tank on the bar (even if it's tier X)

How do you deal with cheating and automated assist tools?
Any form of cheating / using bots and similar is strictly prohibited. Our boosters are bound by a contract and are tested regularly for which we have employed a team of people for every game. Most of our boosters are veterans who have completed hundreds (some thousands) of services in other games, so we are not dealing with these kinds of problems. We are really happy to have created a strong and trusted team over the years, allowing us to serve you well in World of Tanks.
Is my account Safe? Do I lose access or can I still play?
You can obviously still play even if you have an open service with us! Our players will not be online for the whole day (unless necessary / if there is an agreement with you to do that), hence why your gaming time is still possible.
In any case, for maximum security, we do recommend not logging in too much while our booster is online.

To give you the best possible safety available in the market, every booster is forced to play with a VPN when logging on your account, mirroring your country.
What do I need, to purchase World of Tanks Ranked Tech Tree Research boost Service?
We use Discord as our means of communicating with you, as it is one of the most effective communication platforms. Besides that, absolutely nothing. After you buy our World of Tanks service, you will get in contact with us over Discord, at which point we will process your order and start looking for a booster. Once the session is over, we will chat about it on Discord and ask you for feedback on how you felt during the service. Your comments will help us grow and allow us to become a better company.