Our reviews
5.0 rating out of 26514 reviews
Pandaemonium is a recently released end-game raid in Final Fantasy XIV Endwalker, and as such it will consist of 12 bosses total divided in 3 raid tiers that will be released gradually throughout the expansion. The first tier in the Pandaemonium raid is called Asphodelos, and you'll be tasked with breaching the gates of Pandaemonium and revealing its dark secrets while you fight the bosses within.

Asphodelos is composed of 4 encounters, called Circles, they are:

- The First Circle - here you'll battle the first boss of the raid Erichthonios
- The Second Circle - here you'll battle the second boss of the raid Hippokampos
- The Third Circle - here you'll battle the third boss of the raid Phoinix
- The Fourth Circle - here you'll battle the final boss of the raid Hesperos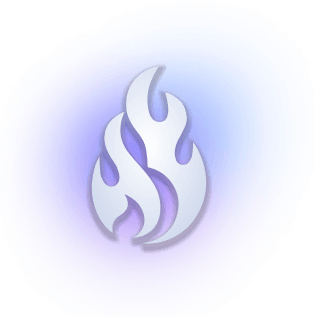 In short, the best possible gear currently accessible in the Endwalker expansion is coming from this raid.
You can acquire new powerful weapons, amazing new tier sets and a unique pet called Nosferatu.
Buying a boost for the Normal mode of the raid will help you obtain the gear that will make upcoming Savage Raid content much more manageable and more accessible for your character. So preparing the character in advance can be super important, and will pay off in the long run.
Completing the Savage mode of the raid can take quite a bit of time and is not doable by any average raid team. By getting a boost for it, our professional boosters will carry your character through the raid and help you acquire amazing loot along with the prestige of clearing the hardest mode of the raid.
After you order a boost, we'll have to get in contact on Discord. We'll relay all the necessary information there and look for a boosting team for your service. After that we'll check with the assigned team and schedule a day for your boost. On the day of the run we'll coordinate the login process. In general the teams will always try to accommodate your schedule so if there are specific times that you'd like to play at, just let us know and we'll try to work around those. You can also ask us for an update at any point during the boost and we'll update you as soon as we get the information from the boosters.
We are happy to say that in 2021 we had zero reported suspensions so far.
This only demonstrates that:
- Our precautions and safety measures are held to the highest standards
- Square Enix doesn't pay attention to piloted services for the time being.

With that being said, it's impossible to guarantee 100% safety. Account Sharing services inherently carry a suspension risk, for that reason we always recommend the Selfplay option whenever possible. And with account sharing services, we'll always do our best to minimize the risk.