Blue mage is unlike any other class in the game. This class is currently the only limited job in the game, this basically means that the class is restricted in a way that keeps it separate from the player base at large. Blue mage is capped at level 70, they can't use the duty finder nor are they allowed to participate in PvP, Deep Dungeons, special areas like Eureka and Main Story Quests.

The reason why it's excluded from a lot of content is because of the wide array of spells they have access to, some of which can be game breaking in content not intended for the class. Blue mage has access to 104 spells and he learns almost all of them by defeating enemies after they have used that spell. Majority are found in the Open World, while some are only learned from enemies in Instanced content queued with a Premade group.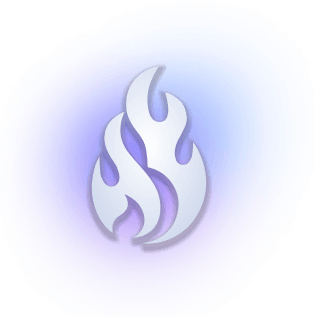 Why Should I buy a Blue Mage Leveling Boost from Blazingboost?
We are active since 2012. We are gamers. All of our team is actively playing the games we support. We want to help you become a better player, save time, enjoy the real fun activities of the games you love and skip boring grinds.

We know how fast the online market runs, and we are totally aware that customers need:
- a truthful and precise time of completion for their order
- a fair price with high quality
- 24/7 access to chat support for any doubts or questions

We believe the customer is always right. Your consumer rights are safe and respected through our Terms and Conditions. We want to deliver a good experience and not only a service. Our Trustpilot can show you how we work, so that you can shop with a peace of mind.
How does Blue Mage Leveling work in Final Fantasy XIV?
Blue Mage leveling works differently from other classes. They can't do the Main Story Quests nor are they able to queue for the daily roulette, but they receive a lot more experience from defeating enemies in the Open World. So the most efficient way to level up a Blue Mage is to farm enemies around the world, along the way you will learn basic skills for your character.
Where do you learn Blue Mage skills?
Blue mage can learn up to 104 skills. You start out with the Water Cannon skill and gain other skills by defeating enemies after they have used said skill. Majority can be learned by defeating enemies out in the Open World, while others require you to go to Dungeons, Trials and Raids with a Premade group. A couple of spells are learned from the items called Whalaqee Totems which can be found at the vendor called Wayward Gaheel Ja in Ul'dah and are unlocked by learning a specific amount of spells or Clearing stages at the Masked Carnivale