Welcome to Blazing Boost: Your Ultimate Source for Raid Boosts in FFXIV

Are you ready to conquer the most challenging Ultimate Raid encounters in Final Fantasy XIV? Look no further! Blazing Boost is here to provide you with the ultimate raid boosts that will take your gaming experience to the next level. Our team of skilled players is dedicated to helping you overcome the toughest Ultimate Raid encounters in FFXIV, ensuring your success and progression.

Why Choose Blazing Boost for Your Ultimate Raid Boost Needs?

Unmatched Expertise: Our experienced players possess in-depth knowledge of every Ultimate Raid encounter in Final Fantasy XIV. They have mastered the strategies, mechanics, and optimal class compositions required to achieve victory. When you choose Blazing Boost, you're partnering with experts who will guide you through each Ultimate Raid with precision and efficiency.

Guaranteed Results: We understand the importance of delivering results. With our ultimate raid boosts, you can expect tangible progress in your FFXIV raiding journey. Whether you're aiming for completion, seeking rare loot, or striving for high rankings in Ultimate Raids, our boosts are tailored to meet your specific goals.

Account Safety and Confidentiality: At Blazing Boost, we prioritize the security and privacy of our customers. Our professional players adhere to strict guidelines to ensure your account remains secure throughout the Ultimate Raid boosting process. Your personal information and gaming credentials will be treated with the utmost confidentiality.

Competitive Pricing: We believe that exceptional Ultimate Raid boosts should be accessible to all players. That's why we offer our ultimate raid boosts at competitive prices, providing you with outstanding value for your investment. With Blazing Boost, you get top-notch quality without breaking the bank.

Experience the Thrill of Ultimate Raid Boosts in FFXIV Today!

Ready to conquer the most challenging Ultimate Raid encounters in Final Fantasy XIV? Visit our dedicated page at "https://blazingboost.com/final-fantasy-xiv/ultimate-raid-boosts-ffxiv" to explore our range of Ultimate Raid boosts and choose the one that suits your needs. With Blazing Boost, you can enhance your FFXIV gaming experience, surpass your raiding goals, and become a legend in Eorzea.

Don't let the Ultimate Raids hold you back. Unleash your true potential with Blazing Boost's Ultimate Raid boosts in Final Fantasy XIV. Contact us now and embark on your journey towards raiding excellence!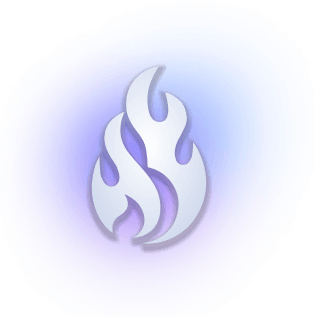 WHAT ARE THE ULTIMATE RAIDS IN FINAL FANTASY XIV?
Ultimate Raids are arguably the most prestigious form of content currently in Final Fantasy XIV and they are here to stay. Sqaure Enix intention is to keep them in game as long as they keep the players excited and entertained. Aside from the sheer popularity it is important to mention the epic title 'The Legend' that you can obtain after successfully clearing the raid.

There are 3 Ultimate raids in total, and this expansion had only 1 Ultimate raid added which is called The Epic of Alexander and is unlocked after completing Eden's Gate Savage (E4S). To put it into perspective, The Epic of Alexander awards 30 Allagan Tomestones of Revelation for 1 boss compared to 30 Allagan Tomestones of Revelation from E8S-E12S even though it's technically 2 tiers ago. They're the hardest PVE content in the game. The other ultimate raids are The Unending Coil of Bahamut and The Weapon's Refrain. Raids drop Coffers, which are basically tokens that are distributed through whatever method the party uses. The main distribution method is party loot, identical to group loot in World of Warcraft where you roll for the loot; Need before Greed system. Masterloot/Lootmaster also exists so it's possible to run loot funnel/VIP runs.
WHAT DO I NEED TO BUY A FINAL FANTASY XIV SERVICE FROM BLAZINGBOOST?
We use Discord as our means of communicating with you, as it is probably the most effective and the most used communication platform. Besides that, absolutely nothing else is required. After you buy our Final Fantasy XIV service, you will get in contact with us over the Discord, at which point we will process your order and start looking for first available booster. Once the service is completed, we will chat about it on Discord and ask you for the feedback on how you felt during the service. Your comments or any specific details you've noticed will help us grow and allow us to become a better company.
HOW SAFE ARE OUR SERVICES?
In order to maintain the level of business and service that we have upheld so far, we focus greatly on transparency. As you should already know, all boosting services carry a certain risk. The highest risk factor is pertained in Piloted services, where our booster is inclined to log in to your account. In order to alleviate the risk when performing Piloted services, we set up and configure VPN for enchanced account safety. In general, we greatly suggest that you ALWAYS consider the Selfplay service first, since it eliminates virtually all the risk carried by Piloted services. Selfplay does require your personal involvement, so please do not feel afraid, ashamed or any kind of related emotion in terms of your own abilities. In case you have ANY kind of doubts, please inform us and we will find the most adequate approach for your order. In case you accept the risk of Piloted services, they are available for virtually all of the aforementioned services above.