We are able to start any Lost Ark leveling service, customized with Item Level or more options, in a few hours.
Leveling in Lost Ark is very repetitive and can be slow for some classes. Running in circles for hours might not be everyone's cup. But we're here to solve it! Skip the boring part and get right to the action after we complete the leveling through and unlock dungeons and raids!
In order to offer you maximum protection and safety, we offer free VPN service for all of our account sharing services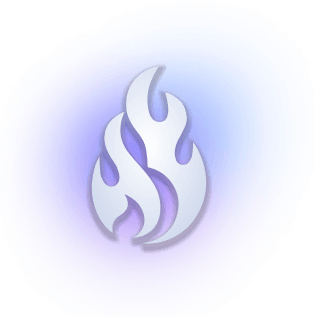 Why should I buy your Lost Ark Leveling boost? Why Blazingboost?
Blazing Boost is in the market since 2012. We are one of the oldest and most trusted companies in the market, reflected very well by our Trustpilot. Our managers and senior managers are gamers, just like you, and they know what is frustrating and how boring grinds can be. For that reason we took the mantle for providing the cheapest services with the highest quality to fellow busy gamers, to allow them to just play the game and skip the chores. We play games, so we know what you need.
We put emphasis on:
- completing the orders within the given ETA without any issues
- affordable prices with the highest quality in the market
- 24/7 operational Discord and LiveChat support that knows what they are talking about
Our Terms and Conditions can show you that we 100% respect your consumer rights and we do everything to protect them. Our Trustpilot can show you that we're always on your side and we strive to deliver good experiences, not just complete services
Would you recommend a Leveling service?
If you find yourself not being able to catch up with your friends because they can play more than you or if you think that the game is getting stale because of the boring leveling? Then you should consider getting our leveling service to skip the boring grind or to allow us to help you catch your friends!
For now, we don't know what will Amazon Games' policy towards account sharing be, but we have a free VPN option available to offer you the highest protection possible!
What happens after purchasing? Do I lose access to my account after buying?
After you've purchased a service, we have to get in touch on Discord. You can do so by adding us at "BlazingBoost Lost Ark#6252".
Our support will pass you any important information there but you will NOT lose access to your account while you have an open service with us.
In fact, we will start looking for a booster for your service right away, ensuring to get a good booster and doing our best to accommodate any of your needs such as strict scheduling etc. by picking the right player for your order.
If you buy a Selfplay service, once a player has been found, you will be put in touch with him on Discord so you can schedule a time to play at.
If you choose the Piloted version, we will coordinate the login time with you once a booster has been found. Therefore, you can play whenever you want.
if you ever need any help with your service, our support is available 24/7 to assist you.