Getting to your desired rating or obtaining Tier 1 to unlock ranked pvp might be time-consuming and sometimes challenging, but we have you covered! PvP in Lost Ark is balanced in a way, that your character progression does not matter much. Every player can join Proving Grounds and their strength will be equal, thanks to the Book of Coordination, which allows you to distribute your stats and skill points according to your play style. The amount of stats and skill points is absolutely the same for everyone, so the individual performance matters the most!
Our Arena services are a great option for you if you would like to rush to Tier 1, or climb in Ranked PvP as fast as possible. Our coaches will help you improve during the hourly sessions with them and our pro players are always ready to boost your character by playing on your account in case you're unable to play yourself or prefer account sharing.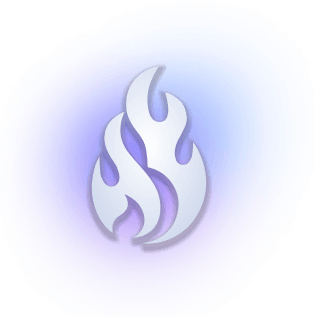 Why should I buy a Lost Ark PvP Arena Boost? Why Blazingboost?
Blazingboost has been in this business for over 10 years, we have experience with many different games and we know the challanges that the average player faces. During the years we've improved our services to better accomodate our customers' needs. Our Trustpilot page has over 22000 5/5 reviews and it's the best proof of our good work, you're welcome to check it out, so you can shop with a peace of mind.
Here are some of the reasons that help us stay at the top:
- we work with reliable and experienced boosters that we've tested ourselves
- we offer great prices with high service quality
- we have 24/7 chat support which you can turn to whenever you need help with anything
We're aware that playing with random players can be a frustrating experience, one that is unfortunately unavoidable in Lost Ark due to the way the ranked Arena PvP system is set up. This is where our pro players jump in, they'll play on your character and reach the rating that you desire. That way you'll avoid the frustration and get to enjoy the rewards.
We're happy to say that we haven't had issues with account sharing services in Lost Ark so far. This shows that:
- our security methods are working very well
- there isn't a lot of attention on account sharing services at the moment
- Amazon have their main focus elsewhere

However, there's no way to guarantee 100% bulletproof safety, and that's why we always prefer to inform you about the potential risks that come with account sharing services.This type of service unfortunately always includes a certain degree of risk. Using VPNs and keeping a low profile will help reduce the risk and be crucial for your safety!
On the other hand coaching services are absolutely safe. Since they are set up outside of the game and youwill be the only one playing on your account.
What happens after purchasing? Do I lose access to my account after buying?
After you've ordered a service, we'll have to get in touch on Discord. You can do so by adding us at "BlazingBoost Lost Ark#6252". There our support will pass you all the necessary information but you will NOT lose access to your account while you have an active service with us, especially if you buy an Arena Selfplay service!
We will start looking for boosters for your service right away, doing our best to accomodate your needs by picking the right players for your order.
For Coaching services, once we've assigned players to your order, you will be given a conversation on Discord with them and there you'll be able to communicate and work out the play times.
For Account Sharing services, we will coordinate the login time with you once a booster has been found. Our boosters will always try to work around your schedule whenever possible.
if you ever need any help with your service just contact our support, they are available 24/7.