In Lost Ark, a character's level is the foundation of the game and character power. A player's each character has their own character level and they share Roster Level. In Lost Ark, endgame starts upon hitting level 50; but leveling process slowly continues until level 60. While it's possible to grind to level 60 with some methods, it's far from effective and only saves 1-2 weeks of time(for comparison, without any grinds, hitting level 60 takes roughly 4 months of regular gameplay).

Leveling experience is very linear in Lost Ark, meaning that every player will have to play on these zones in this specific order:
-Rethramis
-Yudia
-West Luterra
-East Luterra
-Tortoyk
-Anikka
-Arthetine
-North Vern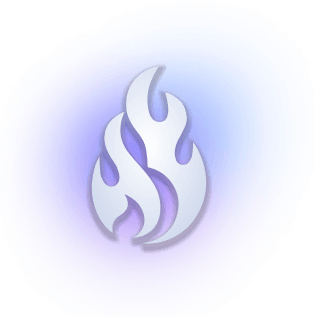 Why should I buy a Lost Ark leveling boost service? What do I get out of it?
Short answer: time. Long answer: leveling in Lost Ark can take up to 30-40 hours of play time and most of this playtime is spent on moving, so not exactly a catchy gameplay. The real game starts after hitting 50 and unlocking every spells, having a proper rotation of skills and unlocking every game mode(dungeons, raids and much more!).
Am I not better off leveling by myself?
Yes, if you are a new player and you have never experienced Leveling before in Lost Ark, you are encouraged to get to level 50 by yourself. However, if you want to play new classes and characters (the so called 'alts'), leveling up to 50 once again can be a tedious experience.
Moreover, for every Lost Ark Leveling Boost Service our boosters are obliged to finish all the storylines before delivering the order, which means your character will be ready to dive in to the endgame!
Are bots forbidden?
Yes. Every service is completed by hand. Bots are absolutely forbidden on our website. One of the most important things you have to understand is that completing services with any automated software is VERY risky and absolutely not supported by us and our players. In fact, every booster is carefully tested and we make sure to work with trusted players who know the game inside out, in order to level up quickly, by hand, and without delays.
What is your refund policy?
If we cannot even assign the service within double the Estimated Time, you are entitled to ask for a refund. If we have started but not completed the service within double the estimate, compensations or partial refunds may ensue.
Who is going to boost me?
We work with professional players, who are playing Lost Ark for years from KR or RU versions for our services. We carefully select our boosters throughout the recruitment process and test them before letting them to complete orders for our customers. Throughout their work with us, we continue to test them in an effort eliminate rotten apples. When you buy a Leveling Boost Service for Lost Ark from us, you are guaranteed to be boosted by people who have completed it for hundreds of times.
How long will the booster be online for?
For any service with account sharing, boosters are supposed to be online for 5+ hours per day, according to what they have to complete. Exceptions apply: some services can require a daily grind of 40 mins, for example. Extra Speed options are generally always available! They will give your order more priority and force the booster to stay online for longer if it makes sense for the speed of your service.