The Season of the Haunted brought massive changes yet again to the ever-expanding action MMO experience, including the debut of Solar 3.0, the return of Emperor Calus alongside the Leviathan ship, and more.
Of course, one of the most important aspects of every new Destiny 2 season is the weaponry and gear players have access to, during this timeframe. For Season of the Haunted, both new and returning guns are up for grabs.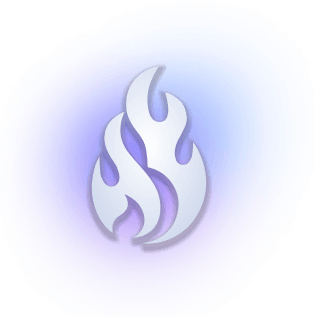 Why should I buy Season of the Haunted Legendary Weapons Boost?
Every new season brings us new weapons with unique perks and new combinations that we can make. Season of the Haunted is no exception, we have some returning weapons for Season of the Opulence, also some reworked or brand new legendary weapons.
These weapons can drop from various activities and places such as:
- Derelict Leviathan (You need to collect opulent keys and open chests)
- You can craft them (To get their hands on some legendary weapon, players can craft it, and you will only be able to do so once you have extracted the Deepsight Resonance variations of it five times.)
- You can get them from umbral engrams.
We need to mention that getting those weapons from chests and engrams can be pretty rng; it can take time and dedication to get the right weapon with the right perks. And we all know that crafting can take even more time and resources.
That is why we can offer you professional help with grinding for these new weapons; you will save time and can do everything faster or more efficiently.
Why should I buy Season of the Haunted Legendary Weapons Boost from you?
We have been in this business since 2012 and throughout the years we've gained much experience and satisfied many customers. You can see that from our Trustpilot page with over 29.000 reviews and a 5/5 rating. These are some of the reasons why we have stayed on top for so long:
- We work with experienced and reliable boosters
- We offer affordable prices with high service standards
- Dedicated Discord and LiveChat support 24/7
With our help, you can enjoy the game to its full potential without having to waste your time on tedious farming. If there is something that you don't have the time for, we can do it for you. We believe open communication is the key. If you require any specific information, you can get in touch with our support at any given moment, and we'll do our best to provide you with adequate information.
What happens after purchasing Season of the Haunted Legendary Weapons Boost? Will I lose access to my account?
After your purchase, your next step will be filling up your details and login information (if your service requires account sharing) and importantly your Discord contact. Feel free to use the 'note' field for specific directions which will be relayed to your booster.
After completing your details and information, or if you'd like to get in contact with us first with any questions or requests in mind, please join our Discord server: "https://discord.gg/Sef6HKC". By default, you will have messages enabled between common server members. This will allow you to message our 24/7 Discord support team! Our Destiny 2 support account is: "BlazingBoost Destiny2#2444". If for some reason, you can't find us, please send a friend request to that same discord.
You may continue playing on your account and we will be contacting you right away once your booster is ready to begin your service.
Additionally, if you bought this service with the self-play option (Sherpa), we will make a group conference on Discord with you and your booster/s.
Who is going to boost me for Season of the Haunted Legendary Weapons?
We have many excellent teams at our disposal; every booster is tested before joining our company, to ensure a high-quality service. This includes boosters on every available platform: PC, XBOX, PS4/PS5. They already know all the tricks, weapons that are needed, optimal armor stats, mods, and everything else. They know how to get each weapon in the most efficient and fastest way.
The only choice that you have to make is to decide to play together with one of our teams (Sherpa), or you can choose to do this service with account sharing (Recovery).
Is this service for Season of the Haunted Legendary Weapons safe?
Account safety is a very important part of any boosting service. As a company with long term experience in boosting business, we pay special attention to our customer's safety. That means we are always up to date with everything and we offer complete transparency to all our customers.
With that being said, Sherpa (self-play) services for Destiny 2 are 100 % safe. There is no risk involved as you will play on your account, together with our boosters. We always recommend Sherpa not only for safety but for an entertainment value too.
Another option that we offer is Recovery (account sharing). This means that you will leave us your account information, on the website, after the purchase. We will find a player to play for you; that player will be using a VPN to protect your account. We can guarantee that no cheats, bots, or any external software will be used while someone is on your account; and that nothing will be removed from your account without your permission.
There is a small ban risk involved, in line with a new Bungie policy, against account sharing. As previously mentioned VPN will be used to lower that risk. We encourage you to think about Sherpa orders whenever possible, as a 100 % safe option. If that is not an option for you, we will do everything in our power to protect you.